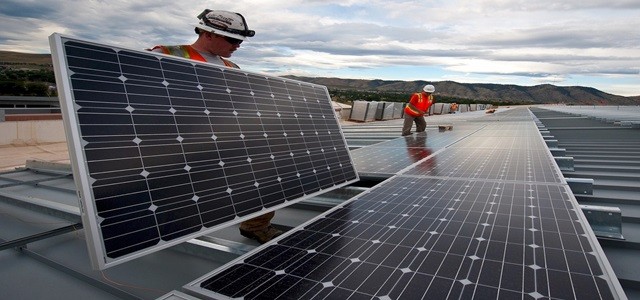 Walmart and Tesla have recently announced to have settled the lawsuit regarding the fires which broke out in Tesla's solar panels installed at various Walmart stores last year. Tesla's shares spiked by 1.5% following the announcement.
Sources aware of the development stated that the two companies have settled the dispute and stipulation for dismissal has been filed in the court. Walmart claimed that it looks forward to re-energizing its green energy systems with Tesla while primarily focusing on safety.
Walmart had partnered with Tesla to use its solar panels with an effort to reduce Walmart's carbon footprint across U.S. The retailer has been installing Tesla's solar panels at various Walmart stores for over a decade.
Evidently, last year Tesla's solar panels had caught fire at more than seven Walmart stores after which the retailer filed a lawsuit against the automaker in August 2019. The lawsuit was targeted on the automaker's solar panel subsidiary Tesla Energy Operations that was formerly known as SolarCity.
Walmart made allegations of breach of contract by Tesla due to years of misconduct and failure to comply with the industry standards. The retailer apparently asked Tesla to disconnect its solar panels from all 240 Walmart stores and pay for the damages caused by the fire.
In the wake of the allegations made by Walmart, American online retailer Amazon had also claimed to have experienced fire at one of its warehouses due to Tesla's solar panels in 2018.
According to reliable sources, Tesla had launched a stealth replacement program called Project Titan to address the defective solar panels. Apparently, the defective parts were Amphenol H4 connectors and SolarEdge optimizers that control the power and heat flow to the solar panel without overheating.
Reportedly, Tesla CEO Elon Musk met Doug McMillon, CEO of Walmart shortly after the lawsuit was filed. Musk claimed that the lawsuit will be dropped.

Source Credits –
https://electrek.co/2019/11/05/tesla-walmart-settle-dispute-fires-solar-installations/