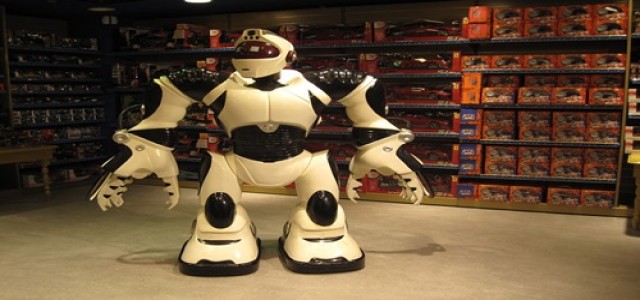 Walmart wants store workers to focus on helping their customers instead of unloading boxes in backrooms and mopping up floors
Walmart, the world's largest retailer has recently announced that it is planning to add thousands of new robots to its stores across the country.
Reportedly, Walmart is expecting to deploy autonomous floor scrubbers in 1,860 of its more than 4,700 US stores by February next year. It is also planning to have robots that can scan shelf inventory at 350 stores, while 1,700 stores will have bots that can scan boxes automatically when they come out of delivery trucks and place them by department onto conveyer belts.
Walmart apparently wants store workers to help their customers instead of unloading boxes in backrooms and mopping up floors, so for filling those tasks it is increasingly turning to robots.
According to Walmart, these small assistants will help in reducing the amount of time that is spent on predictable, manual, and repeatable tasks in stores and allow store workers to switch to other customer service roles like selling merchandise to shoppers.
Citing reliable sources, Walmart believes that bringing on bots will make stores more efficient and help uplift its sales. Over the past year, the company has been testing out this technology in hundreds of its stores.
Walmart's self-driving floor scrubbers weighing 920 pounds, called the Auto-C, utilizes automated technology to move on custom routes around the store and also mop up the floors. The machine, which relies on sensors, is used to scan for aisles and people. Before deciding to roll it out in additional 1,500 locations Walmart had tested Auto-C at 360 of its stores, sources added.
For the uninitiated, Walmart is also running an experiment at 50 stores with Auto-S shelf-scanning robot. This shelf-scanning robot travels all around aisles and finds which items are out of stock or low as well as making sure that product labels and prices are accurate. That information is vital for Walmart to help boost sales. Auto-S robot would soon be launched in more 300 stores.