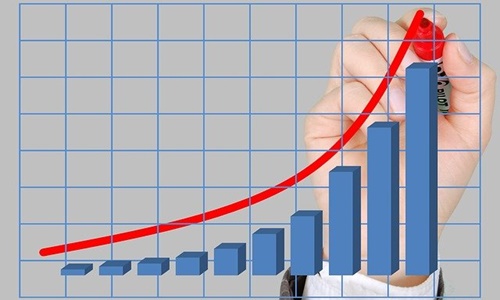 Global military spending reportedly reached USD 2.1 trillion in the year 2021, with the U.S., China, and emerging as the three largest spenders, according to a report from SIPRI (Stockholm International Peace Research Institute).
The report showed that worldwide military spending increased by 0.7% in 2021, to reach USD 2.113 trillion. The five largest spenders together contributed to 62% of the overall expenditure.
Experts noted that the world military expenditure attained record levels even during the economic instability that stemmed from the COVID-19 outbreak. Although there was a decline in the real terms growth rate owing to inflation, military expenditure increased by 6.1%.
Military expenditure accounted for 2.2% of global gross domestic product (GDP) following the economic recovery from the Coronavirus outbreak.
Last year, the United States spent USD 801 billion on military expenditure, a 1.4% drop from the previous year. During the period 2012 to 2021, the United States ramped up funding for military R&D by 24% and reduced expenditure on armed purchases by 6.4%.
The second-most spender was China which spent nearly USD 293 billion on defense, which is a 4.7% rise in comparison to 2020. India ranked third with a military expenditure of USD 76.6 billion, up by 0.9% from 2020 and 33% from 2012.
In a push to reinforce the native arms industry, nearly 64% of capital expenditure in last year's military budget was set aside for acquiring domestically made arms.
Meanwhile, the United Kingdom spent nearly USD 68.4 billion on the military in 2021, which is up by 3% from 2020. Russia ranked fifth in the highest defense expenditure and increased its military spending by 2.9% to USD 65.9 billion last year at a time when the country was building forces along Ukraine's border.
Source credits:
https://www.business-standard.com/article/international/world-military-expenditure-surpasses-2-trn-us-china-india-top-spenders-122042500161_1.html