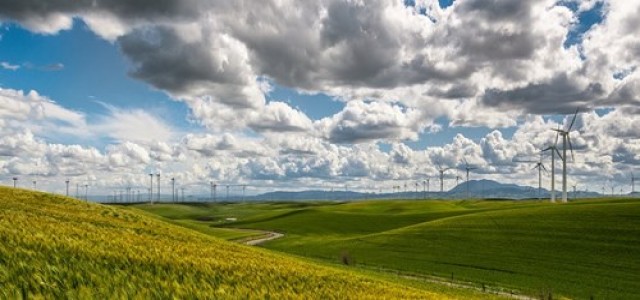 Wind turbine manufacturer Vestas has been chosen to be Alinta's engineering, procurement and construction partner for the project.
Alinta Energy has recently made an announcement confirming that it will go ahead with the construction of the 214 MW Yandin wind farm, north of Perth. Reportedly, the project would lead to building Western Australia's biggest wind farm to date, beating the state's 207 MW Collgar wind facility.
Initially proposed by the development firm Wind Prospect, the Yandin wind farm was apparently in the works for many years now. Alinta has finally appointed the leading wind turbine manufacturer Vestas as its engineering, procurement and construction partner for the project.
According to Alinta Energy, the Yandin wind farm would consist of 51 turbines from Vestas, having 4.2 MW capacity each, and would be delivering a capacity factor of nearly 50%. The company has received planning approval for installing 90 turbines, it said, but so far has decided to only use the best sites. The wind resource to be utilized by the wind farm for energy generation is considered to be fairly reliable and predictable.
Located about 175 kms north of Perth in the town of Dandaragan, the project is anticipated to cost nearly $400 million and would be creating close to 150 jobs during the construction phase. The company indicated that it could also add solar to the project at a later date, joining other projects where solar and wind are co-located.
Records confirm that in the previous year, Alinta Energy had called for up to 1,000 MW of solar and wind energy project tenders, for which it had received over 100 different proposals. Three of these proposals, targeted mainly at the NSW market, have apparently been selected by the company and the announcement regarding the first project could be made over the coming months.
Alinta mentioned that the Yandin wind farm is a separate deal, since it will be satisfying its own energy requirements and would be used to grow its industrial and commercial portfolio. The firm claims it would be able to deliver a considerable reduction in overall electricity costs.