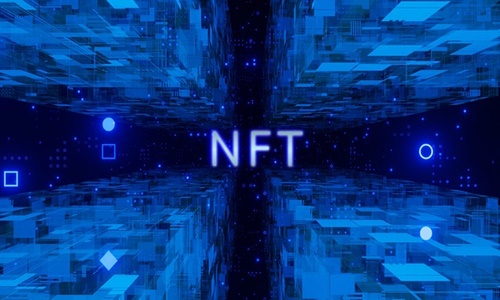 The American footwear design & manufacturing company, Nike and Epic Games, the creators of the popular online game Fortnite, have joined forces in an exciting new collaboration. The partnership aims to bring about a groundbreaking change in the digital world through the introduction of a unique non-fungible token (NFT) release called "Airphoria."
Nike has chosen Fortnite as the platform to launch the NFT, effectively merging the worlds of "Fortnite x Nike Air Max." In a teaser video, the shoe brand tantalizingly showcases their iconic Swoosh logo alongside Epic Games' Unreal Engine logo.
The collaboration between these two influential brands has generated a great deal of anticipation among players and enthusiasts, who are eager to see the impact of this partnership unfold.
When Nike announced that the NFT drop is scheduled for June 20, Twitter users expressed their enthusiasm, signaling the beginning of the major Sneakerhunt. Even though the specific details about the collaboration and its offerings are being kept under wraps, industry insiders speculate that Nike and Epic Games might introduce a new Air Max shoe model tied to NFTs distributed within the Fortnite gaming universe.
The strategic decision to partner with Fortnite is driven by the game's immense popularity, with over 290 million active monthly users as of May 2021. By leveraging Fortnite's extensive cultural influence and player base, Nike is likely expand its reach and captivate a wider audience, especially among the younger demographic.
Notably, Nike's venture into the gaming realm is not entirely uncharted territory. Previously, the company has integrated its NFTs into games developed by EA Sports, including the FIFA soccer game franchises and other companies. It has also collaborated with the gaming platform ROBLOX, although without incorporating digital tokens.
Within Fortnite, the "Airphoria" NFT event is expected to significant impact, thanks to the powerful combination of Nike's global brand recognition and Epic Games' esteemed reputation. This collaboration between two industry giants is predicted to be a resounding success, capturing the attention of sneaker enthusiasts, collectors, and gamers alike.
Source Credit: https://www.forbesindia.com/article/cryptocurrency/nike-teases-momentous-collaboration-with-epic-games-for-nft-launch-in-fortnite/85963/1