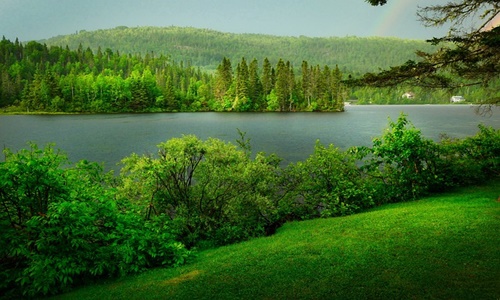 As per the reports, twelve nations with rainforests united to establish a collective initiative aiming to address climate change and safeguard biodiversity at summit held in Brazil. The declaration, titled "United for Our Forests," emerged from collaborative efforts by countries including Brazil, the Democratic Republic of Congo, Suriname, Ecuador, Colombia, Indonesia, Peru, the Republic of Congo, Saint Vincent and the Grenadines, Bolivia, Venezuela, and Guyana.
President Luiz Inacio Lula da Silva of Brazil convened the Amazon Summit with the intention of fostering a unified stance among rainforest nations as they engage in international discussions such as the United Nations' COP28 climate summit, scheduled for later this year. President Lula emphasized the need for developed countries to financially support the preservation of rainforests and the well-being of the populations living within them.
The joint statement issued by the twelve nations underscores the necessity of establishing financial mechanisms to support the vital ecological services rendered by forests. They voiced concerns regarding the unfulfilled commitment of wealthier nations to provide $100 billion annually for climate financing to developing nations. Furthermore, they called on developed countries to honor their existing pledge of $200 billion per year for the preservation of biodiversity.
The countries also expressed disapproval of environmental measures that appear as disguised trade barriers, alluding to the European Union's legislation prohibiting the import of products linked to deforestation.
This recent accord, announced on Wednesday, builds upon a pact established a day earlier by eight Amazonian nations. The earlier agreement faced criticism from some environmental advocates for its failure to secure a commitment to end deforestation by 2030.
Lula, a former president who has consistently advocated for multilateral partnerships with less developed nations, has urged industrialized nations to uphold their commitments in financing climate change initiatives in countries that have contributed minimally to global warming.
Source: https://www.reuters.com/sustainability/brazils-lula-seeks-global-rainforest-nation-pact-amazon-summit-2023-08-09/