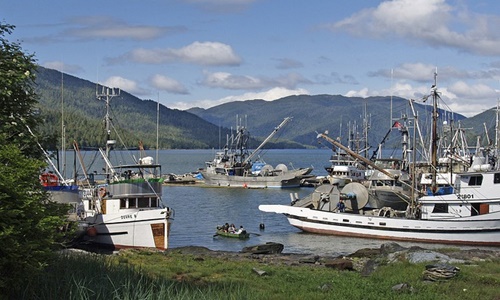 Pacific Island nations have reportedly pushed Japan to postpone the release of Fukushima nuclear power plant wastewater due to concerns that it may pollute fishing grounds.
An appeal was made on Wednesday when Japan announced that treated sewage from the Fukushima plant, which was destroyed by a tsunami and earthquake in 2011, might be discharged into the sea during this year's spring or summer.
As per reports, over a million tons of water is stored in over 1,000 tanks at the ruined plant, which is causing delays in dismantling and putting the plant in danger of spilling in the case of a big earthquake or tsunami.
According to the Pacific Island Forum (PIF), a regional group of 17 island nations, the discharge of the water might have a substantial impact on fishing grounds that their livelihoods depend on and from where approximately half of the world's tuna is obtained.
The US carried out nuclear testing in the Pacific Islands in the 1940s and 1950s. The Marshall Islands continue to put pressure on Washington for increased compensation for long-term effects on the environment and health impacts.
Between 1966 and 1996, France conducted nuclear tests at Mururoa Atoll in territories in the French Pacific.
Ken Buesseler, a scientist from the Woods Hole Oceanographic Institute, stated during the meeting that a PIF scientific expert group was appealing to Japan to reconsider the planned release of nuclear water since it was not backed up by evidence and that further details were required.
South Korea and China, two of Japan's regional neighbors, as well as groups including Greenpeace have also criticized the idea.
Although the water would have been filtered to eliminate the majority of hydrogen isotopes, it will still contain small amounts of tritium, which is difficult to break away from water hydrogen isotopes. However, Japan's foreign ministry earlier noted that regulators had determined that it was safe to release the wastewater.
Source credit: Pacific Islands urge Japan to delay release of Fukushima waste | News | Al Jazeera