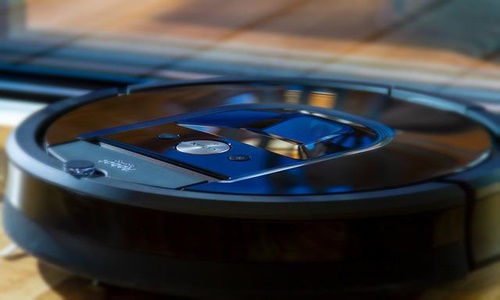 Credible sources have recently cited that Amazon Inc. is steadily gearing up to acquire iRobot Corporation for USD 61 per share in an all-cash deal that would close the deal at a valuation of USD 1.7 billion as per current estimates.
This deal follows through American e-commerce giant's previous stint in 2021, wherein it ventured into the consumer robotics industry space with the introduction of the Astro home robot, a device worth USD 1500 that was launched with a built-in Alexa which could follow consumers around their homes.
Astro also boasts additional features such as voice-controlled thermometers, and microwaves as well as connected doorbells, a perk that came in with the acquisition of Ring LLC in 2018.
Extending a positive arm on the same, David Limp, the Senior Vice President at Amazon, stated that the company is very keen to leverage on iRobot's ability to redesign the process of cleaning with practical products, which can easily adapt to the needs of a consumer.
Amazon will also focus on limiting obstacles within the household and providing an inventive mechanism to directly deposit trash into the collection bin. The prime objective of this deal would be to simplify the lives of consumers.
The acquisition is expected to anchor iRobot's declining profits over the second quarter of this year, which accounted for a whopping 30% reduction in revenue, as opposed to the previous year's statistics.
Trade analysts have blamed sudden reductions or cancellations in orders from retailers within the regional markets of Europe, North America, and the Middle East & Africa due to inflation.
Interestingly, this deal is deemed to be the fourth largest trade expansion on behalf of Amazon. Some of the other notable strategic advances include the acquisition of Whole Foods Market IP Inc., the multinational supermarket chain in 2017, followed by the USD 8.45 billion purchase of the mega film studio MGM in 2021, and the ongoing process of acquiring One Medical for USD 3.9 billion.
Source Credits –
https://www.cnbc.com/2022/08/05/amazon-to-acquire-maker-of-roomba-vacuum-for-roughly-1point7-billion.html