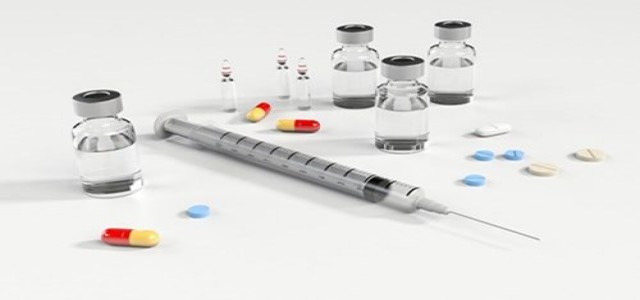 The COVID-19 vaccine co-developed by AstraZeneca Plc, a British-Swedish multinational biotechnology company, and scientists at Oxford University, has reportedly passed the U.S. clinical trials with 79% effectiveness in preventing symptomatic disease in over 32,000 participants.
AstraZeneca announced that it would keep analyzing data and make relevant provisions in a bid to request emergency use authorization (EUA) in the United States in the upcoming weeks. The move, if approved by authorities, will make the vaccine available for American citizens.
The shot has already been widely administered across several European countries. The U.S. trials, however, involved a sample size study of 32,000 participants - the largest-ever number of people to be studied for the effectiveness of AstraZeneca's COVID-19 vaccine.
The study could reinstate public confidence in the vaccine, after speculations regarding its efficacy arose following serious blood-clotting issues in a small number of individuals in Europe who received the shot, sources claimed. The trials conducted in the U.S. found no increased risk of serious blood clotting among the vaccinated population.
AstraZeneca reportedly mentioned that the vaccine had an 80% rate of efficacy among elder participants aged 65 years and above.
In the past few weeks, blood clotting fears led several European countries, such as Italy and Germany, to temporarily discontinue the use of the vaccine. However, most countries resumed its usage after European and U.K. medicine authorities reiterated the shot's effectiveness despite the rare incidences of blood clotting, which were not proven to be connected to the vaccine.
The EU regulators claimed to not have ruled out the possibility of blood clots but emphasized that the vaccine is a shield preventing severe symptoms and death and that its benefits outweigh risks.
In other news, AstraZeneca has recently cut the number of doses delivered to the EU after blaming production delays in the Netherland and Belgium. The EU had imposed export controls for coronavirus vaccines in March this year to stop a consignment of 2,50,000 doses that were to be shipped from Italy to Australia.
Source Credits –
https://www.marketwatch.com/story/astrazeneca-us-covid-vaccine-trial-79-effective-2021-03-22?link=MW_latest_news