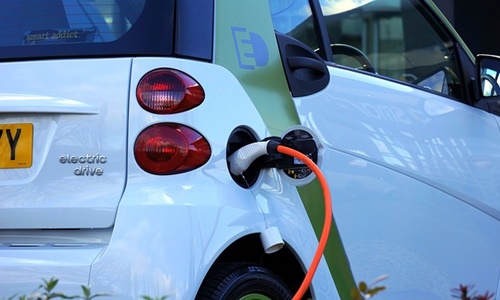 Leading automakers worldwide are reportedly planning to spend around $1.2 trillion through 2030 for developing and manufacturing millions of EVs (electric vehicles), along with raw materials and batteries that will support the production.
According to reports, the EV investment figure, which has not been disclosed earlier, overshadows the previous investment estimates and is twofold the calculations published a year ago.
In contrast, Alphabet, the parent company of Waymo and Google, has a market cap of $1.3 trillion.
According to the analysis, automakers are planning to build 54 million battery electric vehicles by 2030, accounting for more than half of total vehicle production.
To achieve this unprecedented level of EVs, several carmakers along with their battery partners are looking forward to deploying 5.8 terawatt-hours of the battery production capacity by 2030, as per the data published by Benchmark Mineral Intelligence and the manufacturers.
Heading the charge is EV major, Tesla, as CEO Elon Musk has notified a bold plan of building 20 million EVs by 2030, which will require an estimated 3 terawatt-hours of batteries.
After Tesla, Germany's Volkswagen showcased ambitious plans throughout the end of the decade, with plans to invest around $100 billion to create its global EV portfolio, as well as add new battery gigafactories in North America and Europe and lock up the supplies of key raw materials.
Japan's Toyota Motor Corp is also planning to invest around $70 billion in electric vehicles and manufacture more batteries and plans to sell a minimum of 3.5 million BEVs (battery electric models) in 2030.
Mercedes- Benz plans to capitalize around $47 billion for EV development and production, approximately two-thirds of that to enhance its global battery capacity with partners to 200+ gigawatt-hours.
Furthermore, Stellantis, BMW, and General Motors are each planning to invest $35 billion in EVs and batteries, while Stellantis is planning to introduce the most aggressive battery program.
Apparently, by 2030, the company hopes to have 400 gigatons of capacity with partners, including four plants in North America.
Source credit - https://www.moneycontrol.com/news/world/automakers-to-double-spending-on-evs-batteries-to-1-2-trillion-by-2030-9368781.html