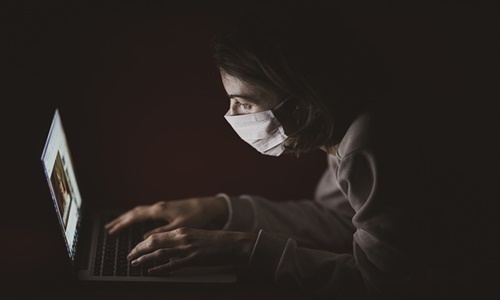 World's most populous country, China has recently reported the fatalities of three people in Beijing as the first fatalities from coronavirus in the last six months, with the rise in recorded new cases despite following the strictest zero-COVID policy.
As per sources, the first death, announced lately, was of an 87-year-old man.
In addition, at the start of the week, Beijing reported 962 new infections, up by 621 from a day earlier.
Apparently, China is the leading economy that still follows a zero-tolerance policy to alleviate the spread of the hazardous virus. It has also enforced severe lockdowns, quarantines, and mass testing even as the other parts of the world adjust to living with COVID-19.
According to the National Health Commission, in the previous 24 hours, the country recorded 26,824 local infections, almost nearing April's peaks.
Although the cases registered by China are lower than in most other countries, the latest announcements mark a recent surge in cases following months when only a few infections were recorded.
Sources confirm that the announcements also come to post the statement made by Beijing for easing the coronavirus measures to date on 11 November, which further included lowered compulsory quarantine times for international arrivals.
Following this, several Chinese cities also cancelled mass COVID testing, further hinting at hopes of eventual reopening.
However, the zero-COVID policy, which has isolated China internationally, destroyed the economy and incited protests in a nation where dissent is routinely put down, has not changed despite some relaxed restrictions.
The cases of COVID-19 have risen significantly, stated Beijing municipality spokesperson, Xu Hejian further adding that epidemic control and prevention across the capital are grim.
Meanwhile, Beijing officials reiterated their advice to residents to prevent non-imperative travel between districts in order to stop the virus from spreading, which is another indication that China's reopening may still be delayed.
Source credit - https://www.theguardian.com/world/2022/nov/21/china-reports-first-covid-death-for-six-months-as-beijing-cases-rise