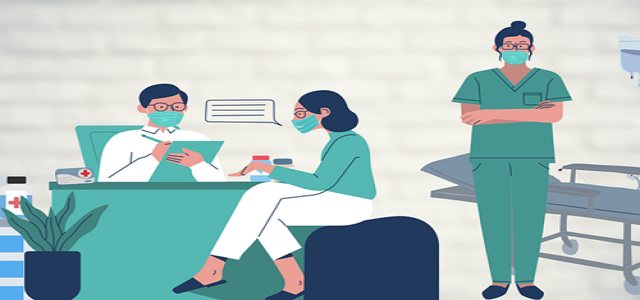 China is reportedly observing a massive surge in COVID-19 cases with around 3,297 confirmed incidents even though strict lockdowns were issued in several parts of the country. The crisis arose because of locally transmitted cases, most notably in Shanghai, where 3,084 confirmed cases, 17,332 asymptomatic infections, and 7 deaths were recorded.
China's Zero-COVID policy has ignited anger and resentment in Shanghai, escalating further upheaval and intensifying potential risks for the Communist Party. Apart from China's financial powerhouse, the northeastern province of Jilin recorded 88 new infections, along with 18 other regions that saw an uptick in numbers.
It is worth noting that 44 Chinese cities are either completely or partly shut down as officials function to stem the tide of the highly contagious Omicron variant. Some cities have prohibited residents from migrating, while others, such as the southern port of Guangzhou, which houses 18 million people, have mandated a negative COVID-19 test result for people who intend to leave.
According to reports, a total of 1,912 coronavirus-infected patients were discharged from Chinese hospitals on Monday, April 18th.
The sudden rise in instances has wreaked havoc across the country, and in anticipation of a national crisis, many cities have heavily guarded their residents, and cut supply lines, while authorities aim to secure the circulation of basic goods.
In the same context, getting resources within the country has become a daunting task, with some expressways sealed and many truck drivers quarantined. Certain social media clips online showed citizens confined to their homes with an urgent need for food and freedom shrieking from their windows, indicating the degree of the crisis.
Despite the unraveling of a tentative plan, the current situation in China remains a challenging endeavor for President Xi Jinping's Zero-COVID policy.
Source credit:
https://www.business-standard.com/article/international/china-stares-at-a-national-crisis-with-spike-in-coronavirus-cases-122041900146_1.html