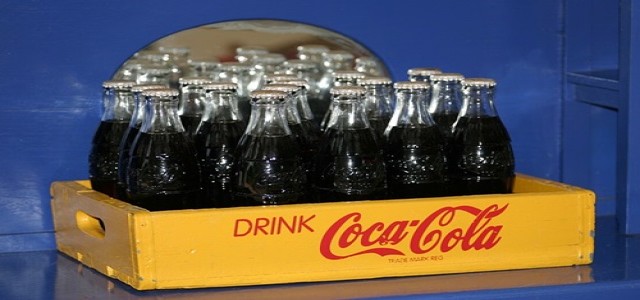 Coca-Cola India Ltd. is reportedly planning to fade out its flagship 'Coca-Cola' brand from sports associations and is looking to pitch other products from its portfolio in the country.
The decision has been made to reduce risks associated with sportspersons dissociating themselves from sugary drinks, cited sources close to the matter.
A Coca-Cola representative confirmed the development and was quoted saying that the firm now has an opportunity to leverage its portfolio across sports associations in an efficient manner. Such strategies are an ordinary practice for the company in several markets, and a similar route is now being taken in the Indian industry, the spokesperson claimed.
Notably, a controversy between Coke and Portuguese football player Cristiano Ronaldo unfolded on June 15, when Ronaldo removed two promotional Coca-Cola bottles placed in front of him during a press conference before the team's Euro 2020 match.
As a result, the American beverage company's valuation plunged from USD 242 billion to USD 238 billion – a loss of USD 4 billion, while the share price dropped by 1.6%.
In this context, the spokesperson stated that every individual is entitled to their drink preferences, and the company is currently focusing on expanding its energy, sparkling, water/sports drinks, and ready-to-drink tea and coffee products to include new low and no-sugar options.
Historically, Coca-Cola has had sponsorships in several sports including the International Cricket Council, and the Indian Premier League (IPL). The company's indigenously developed soft drink brand, Thums Up recently announced plans to become a worldwide partner at the Olympic Games in Tokyo.
This will make it the first Indian beverage firm to partner with the Olympic Games, indicating that the company still intends to continue featuring in sports partnerships, cited sources with knowledge of the matter.
Source Credits –
https://www.moneycontrol.com/news/business/companies/coca-cola-to-shift-focus-from-sugary-drinks-in-sports-associations-for-indian-markets-7163511.html