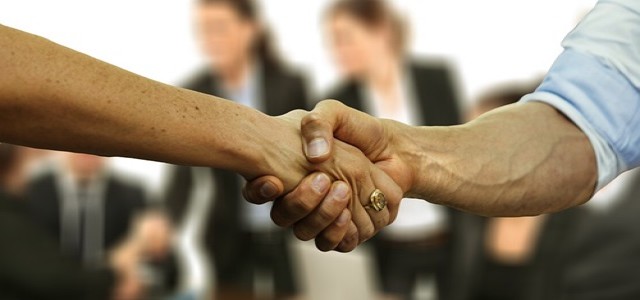 The latest program would empower corporations to use virtual payment solutions for travel expenditure, ranging from hotel bookings to airfare and ground transport.
Deem Inc., a travel booking and management platform for the corporate travel sector, recently announced the release of its first virtual payment provider program with Conferma Pay, one of the world's leading provider of virtual card technology. According to sources, the new program would allow businesses to use virtual payment solutions for travel spend, ranging from hotel bookings to airfare and ground transport.
Speaking on the announcement, John F. Rizzo, CEO and President, Deem, said that the payment industry is becoming more efficient and highly secure with emergence of various payment platforms like Conferma Pay, Google Pay and Apple Pay. He added that this new virtual payment program helps solve a lot of challenges for businesses and travelers.
For the record, virtual payment centralizes billing services for corporation which further simplifies the auditing and accounting of travel expenditures. It also helps corporations to reduce fraud, especially in those regions where fraudulent activities are high. In addition, travelers don't need to submit their credit card at hotel check-in, which will eventually reduce personal risk.
Sources cite that the new virtual payment program service is accessible for hotel content over all GDS with integration to Conferma Pay through its API and is available for non-profiled and profiled consumers of the platform. It also supports custom PNR remarks using Deem's PNR Editor functionality, which will be available by the end of Q3.
According to Paul Raymond, Director of Strategic Relationships, Conferma Pay, the two firms understand the benefits new technologies can offer to improve customer experience, and expect to achieve greater success in the corporate travel sector. He added that their firm aims to support organizations by helping them cut cost by the means of efficient administrative processes.
Moreover, with the company's virtual payment tech, customers benefit from a detailed and automated reporting system which accounts for every single transaction, further offering tighter controls, greater efficiencies, improved security and avoid laborious manual tasks to develop a complete cost-effective solution, cites Raymond.
Source Credit: https://www.globenewswire.com/news-release/2019/08/04/1896613/0/en/Deem-Launches-First-Virtual-Payment-Program-in-Partnership-with-Conferma-Pay.html