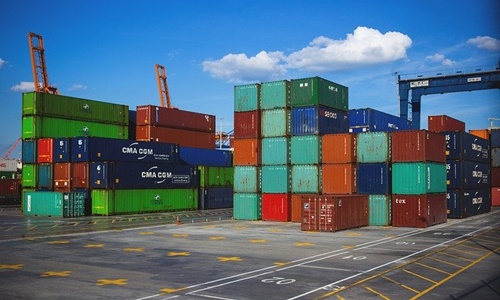 According to the statement issued by DHL's freight forwarding unit, the gap between demand from shippers and new container vessels is steadily getting bridged, which will eventually enable port congestion to ease next year. However, this development will not be able to restore the supply chain process as it was before the advent of the COVID-19 pandemic.
The outbreak of Coronavirus and the ensuing lockdown restrictions had led to a major deficit in the number of workers and truckers across several ports in the world, heavily restraining the movement of goods between freight hubs and causing a monumental surge in container shipping prices.
To recover from the years of losses and cash in on the high rates, container lines have been purchasing new ships during the pandemic.
Tim Scharwath, DHL Freight's Chief Executive Officer comments that the company will not be able to reach the situation of overcapacity with lower prices since developing a robust infrastructure in the United States might take decades to materialize.
Furthermore, the key port of Shanghai is slated to undergo additional stress in the ensuing years as it slowly opens up after a two-month stringent lockdown. In this context, Scharwath stated that the city will unclog the situation bit by bit to get the supply flow running as early as possible.
The decision of reopening the Chinese manufacturing and financial giant majorly influences the management of goods that are expected to be shipped out of Asia to both the United States and Europe before the year-end holidays.
Speaking of Europe, major ports in the region such as Rotterdam and Hamburg are expected to face significant congestion soon, primarily attributable to the stress of welcoming new vessels that are due to arrive from Asia after a massive strike by the truckers in South Korea.
Source Credits –
https://economictimes.indiatimes.com/small-biz/trade/exports/insights/dhl-warns-supply-chain-wont-recover-to-pre-covid-days-in-2023/articleshow/92170949.cms