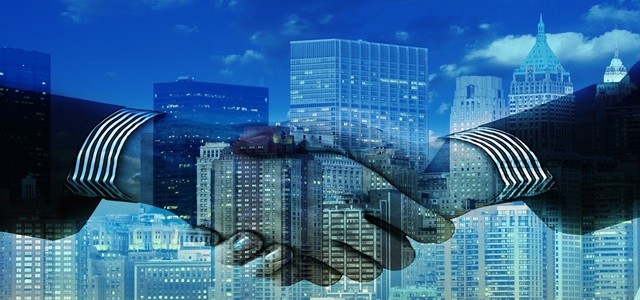 DiDi will use Airgain's automotive antenna technology for ITS application development.
Airgain, Inc. reportedly announced that Didi Chuxing (DiDi) has selected it to deliver advanced C-V2X (Cellular Vehicle-to-Everything) connectivity for a pilot project of an autonomous vehicle in Shanghai. DiDi has chosen Airgain C-V2X solution due to its efficient results, high gain, and capability of performing at advanced level while operating on set routes.
MULTIMAX FV ™ ITS 3-in-1 high gain antenna of Airgain is capable of delivering two gain directional antenna arrays functioning in ITS (Intelligent Transportation Systems) 5.9GHz frequency band. The antenna is deployed for 1x1 multi-constellation GNSS to navigate, and C-V2X communications, and DSRC (Dedicated Short-Range Communications). The MULTIMAX FV ITS antenna solution is installed on roof and specially modified for robot-taxi project of DiDi. It has been effectively installed, tested, and improved over many testing stages on autonomous vehicles on public roads in Jiading District of Shanghai.
John Pan, General Manager-Asia, Airgain, apparently stated that the company is grateful to be chosen by DiDi and it values the collaboration with the leading-edge firm. The company is looking forward to further technological collaborations for more development of autonomous driving technologies, he added.
Zhang Bo, Chief Technology Officer at DiDi, and Head of DiDi autonomous driving division, reportedly stated that DiDi has the potential to become first company to introduce a prominent robo-taxi service in China. Airgain was a clear choice after exploring whole industry for wireless technology partners, he further added.
The DiDi-Airgain collaboration is a move initiated by Airgain towards offering advanced connectivity solutions to support the development of Intelligent Transportation Systems, and overall connected and autonomous car innovation.
For the record, Airgain has been offering leading-edge wireless system solutions for more than 15 years. The company provides technological advantage to connected vehicle application by its high-performance and reliable wireless solutions for vehicle-to-vehicle, vehicle-to-infrastructure, and in-vehicle applications.
Source credits:
https://www.streetinsider.com/Corporate+News/Airgain+%28AIRG%29+Announces+Didi+Chuxing+Selects+it+to+Provide+C-V2X+Connectivity+for+Autonomous+Vehicle+Pilot/16199880.html