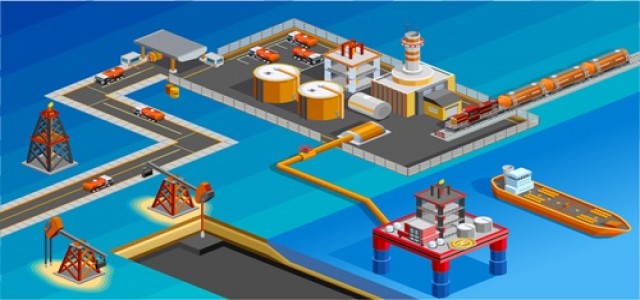 The sale would mark the exit of the Conoco from the ageing basin after 50 plus years of operations and is expected to rope in $2B
Eni, an Italian multinational oil and gas company has teamed up with HitecVision, a private equity firm, for bidding against Chrysaor's offer for US energy producer ConocoPhillip's oil and gas assets in the North Sea.
Sources familiar with the matter informed that after Ineos, an energy and chemicals firm privately owned by Jim Ratcliffe, had abandoned discussions with the company, Conoco relaunched its sales process over recent weeks.
Apparently, the sale, which would mark the exit of the Conoco from the ageing basin after 50 plus years of operations, was expected to bring in up to $2 billion. To bid for the assets, Eni is partnering with HitecVision of Norway.
Sources further reported that in December, after merging their company's Norwegian assets to create independent manufacturer Var Energi, the two firms are looking to strengthen cooperation in the North Sea.
Chrysaor, sponsored by private equity of EIG Global Partners, has become one of the biggest producers in the North Sea after obtaining assets for $3.8 billion from Royal Dutch Shell in 2017.
Phil Kirk, Chief Executive Officer of Chrysaor stated that the company wants to grow operations of the company in the basin.
According to the sources, before Ineos entered into exclusive talks, Chrysaor was already eyeing the assets of Conoco and was now working towards preparing a formal bid. In addition, Chrysaor was expected to continue with its bid for North Sea assets of Chevron.
ConocoPhillips, whose production in North Sea near Britain reached to 75,000 barrels of oil equivalent per day in 2017, mentioned that the company was continuing to going ahead with the sale process for its North Sea assets in Britain with several parties, without disclosing their names.
Sources informed that the total of assets include a 7.5% stake in the Clair field region of Shetlands, which is operated by BP and also the holdings in the J-Block hubs and the Britannia.