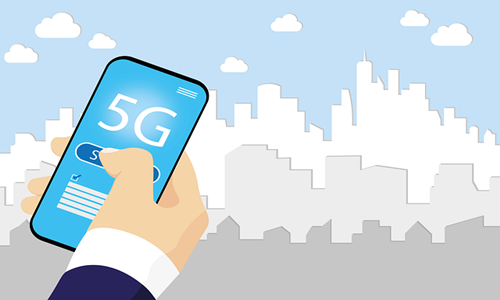 Swedish telecom and networking giant Telefonaktiebolaget LM Ericsson has reportedly predicted that by 2022 there will be over 1 billion 5G mobile subscriptions worldwide, primarily ascribed to the mounting adoption of the technology by North America and China.
The telecom equipment maker cited in its biannual Mobility report that the projection for 2022 has been dropped by about 100 million owing to the weakening global economy and the uncertainty raised by the Russia-Ukraine war.
Notably, this leading supplier of mobile technology including 5G, competes directly with China's Huawei Technologies Co. Ltd. and Finland's Nokia Corporation.
During the first quarter of this year, 5G subscriptions increased by around 70 million to about 620 million, while 4G subscriptions climbed by almost 70 million to about 4.9 billion.
The fifth-generation (5G) networks offer significantly faster speed than the previous generation in addition to enabling futuristic technologies like autonomous driving. Moreover, 5G subscriptions are anticipated to gain 4.4 billion users by 2027.
As opposed to Ericsson's predictions of 4G subscriptions reaching its apex in 2021, the forecasts show that 4G users are expected to rise dramatically this year and then eventually fall as they switch to 5G.
It is believed that 5G subscriptions will reach the mark of 1 billion two years earlier than 4G, which achieved 1 billion subscribers after 10 years of its launch.
Peter Jonsson, executive editor of the report stated that a nudge from telecom providers to introduce 5G and handset pricing as modest as USD 120 have aided 5G uptake.
In 2021, North America added only 65 million users while China contributed approximately 270 million users. Later this year, India is planning to auction 5G airwaves as well as anticipates contributing roughly 30 million 5G subscribers in 2022 and about 50 million in 2023, added Jonsson.
Source Credits:
https://www.moneycontrol.com/news/world/ericsson-expects-5g-subscriptions-to-cross-1-billion-in-2022-8716121.html