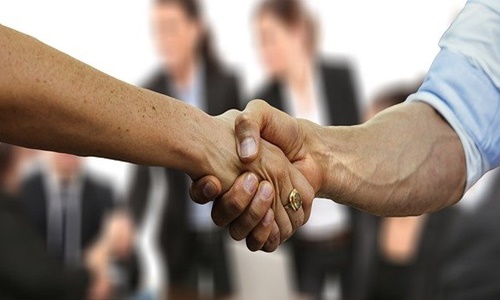 Qatar has reportedly chosen Exxon Mobil Corp., Shell plc, TotalEnergies SE, and ConocoPhillips as partner organizations in the development and expansion of the world's largest LNG (liquefied natural gas) project. By 2027, the North Field project is expected to increase Qatar's LNG output by 64%, cementing the country's position as the world's leading LNG exporter and ensuring long-term gas supplies to Europe.
It is worth noting that Qatar Energy (QE), the state-owned company, had opted to make the final investment decision on the USD 30 billion North Field transformation program alone but eventually opened a bid to search for partners to split the financial risk.
The four oil majors, which are currently a part of the current LNG production in Qatar, had submitted bids back in May 2021 along with Eni and Chevron Corp. Exxon and Total were among the winners, with the project seeing added participation from Conoco and Shell.
According to one of the sources, the four oil majors are projected to have roughly 20-25% of the total revenue from the new project, a smaller share than their current ventures, which range from 25 to 35%.
Six LNG trains are likely to be included in the North Field Expansion plan, which will increase Qatar's liquefaction capacity from 77 million tons annually (mtpa) to 126 million tons by 2027. It is also worth mentioning that Exxon is already one of the participants in Qatar's Golden Pass LNG project held in Louisiana, a USD 10 billion project in which QE has 70% ownership and Exxon has a 30% stake.
Qatar's project, which is one of the largest natural gas projects, comes as Europe scrambles to taper itself off Russian supplies in the aftermath of Moscow's attack on Ukraine. Even German Economy Minister Robert Habeck, Josep Borrell, the European Union's top diplomat, and other officials have visited Qatar in recent months to gain additional gas commitments.
Source Credits:
https://money.usnews.com/investing/news/articles/2022-06-07/qatar-picks-exxon-total-shell-conoco-for-mega-lng-expansion-sources#:~:text=June%207%2C%202022%2C%20at%2011%3A30%20a.m.&text=HOUSTON%20(Reuters)%20%2DQatar%20has,the%20matter%20said%20on%20Tuesday