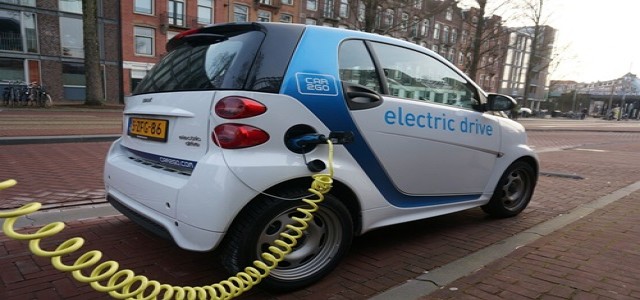 Taiwanese conglomerate Foxconn Technology Group is reportedly in advanced discussions with Wisconsin Economic Development Corporation (WEDC) to build an electric vehicle plant in order to expand income streams.
Earlier in May, Foxconn and electric car manufacturer Fisker had announced to have finalized a vehicle assembly deal. Although a location for this venture was not disclosed back then, the CEO of Fisker said that Foxconn's Wisconsin site could be used.
Foxconn intended to invest USD 10 billion in the Wisconsin facility in 2018, however, retreated from its plans due to undisclosed reasons. This project was assigned to build avant-garde flat panel display screens and was deemed to be the "eighth wonder of the world" according to former U.S. President Donald Trump.
The previous month, Chairperson of Foxconn Terry Gou confirmed that the company could make EVs at the Wisconsin site, though choose Mexico or elsewhere. Foxconn had also announced numerous deals with other automakers such as Fiat Chrysler, Zhejiang Geely Holding Group, Fisker, and China's Byton on the production of EVs.
Last week, Fisker had confirmed that the two companies are in talks with the WEDC to find a potential location for building the EV plant. The company had also reported plans of developing EVs, predominately in the United States, with the operations to begin in 2023.
Foxconn intends to provide EV services or components to ten percent of the vehicles worldwide during 2025-2027. This could emerge as a threat for other established automakers since Foxconn will allow a shortcut to the technology companies in the vehicle market.
In other news, Foxconn and TSMC (Taiwan Semiconductor Manufacturing Co.) announced to have reached agreements to acquire 10 million COVID-19 doses from Germany's BioNTech SE. The two tech giants have joined the Taiwan government's efforts of accelerating the vaccination efforts in the country.
Source Credits –
https://auto.hindustantimes.com/auto/news/iphone-maker-foxconn-discusses-plans-for-electric-vehicle-plant-in-us-41625990269439.html