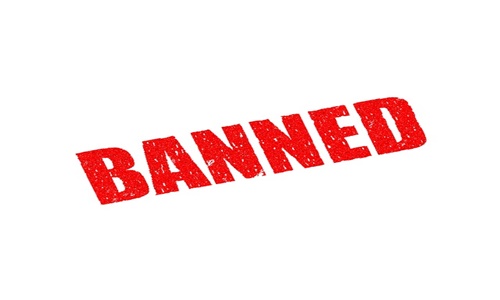 The Indonesian government has reportedly banned access to a series of digital platforms, including PayPal Holdings Inc., Steam, Epic Games Inc., and Yahoo Inc., for failing to comply with the country's new mandate regarding content review policies.
The norm states that the companies classified as "Private Electronic System Providers" must enter the government's directory to function in the country or confront a blanket prohibition. Businesses in Indonesia were given until July 27th to abide, and those that did not are now blocked.
The provision is part of the MR5 law, which went into effect in 2020. The rules require the Indonesian authority to acquire information about users and compel firms to censor content that is either deemed illegal or disrupts public order. Platforms are given nearly four hours to respond to urgent removal pleas, and 24 hours in terms of other content.
While games like Origin, DOTA 2, and Counter-Strike have been affected by this ban, tech behemoths like Amazon Inc., Apple Inc., Google LLC, TikTok Inc., Microsoft Corporation, Netflix Inc., Spotify AB, and Twitter Inc., all applied for licenses before the deadline and are still operational in the country.
However, the digital rights organization Electronic Frontier Foundation (EFF) has written to the Indonesian Ministry of Communication and Information (Kominfo) advising the government to overturn its aggressive content moderation terms. It claimed that the country's laws are intrusive on human rights as they place platforms at the mercy of the Indonesian government, who will forbid them if they do not comply with local regulations.
Meanwhile, the restriction has made Indonesian users wary, as they are unable to accept transactions or play certain games.
According to the General Director of Kominfo Semuel Abrijani Pangerapan, the country will provide users with access to PayPal from July 31st – August 4th, giving them enough time to transition and find a way to get their money back.
Notably, Valve Corporation is said to be in the process of enlisting with the Indonesian database, allowing Steam, DOTA 2, and Counter-Strike to be unblocked soon.
Source credits:
https://www.theverge.com/2022/7/30/23285091/indonesia-bans-access-steam-epic-games-paypal-yahoo