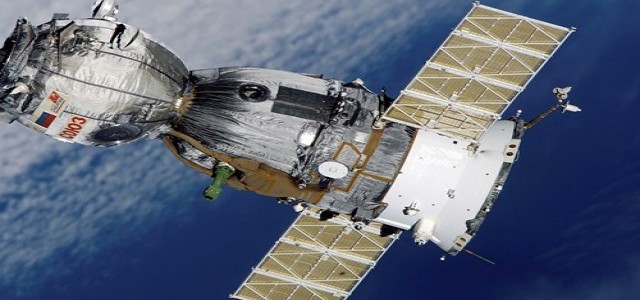 Inmarsat, the British satellite telecommunications firm offering global mobile services, has reportedly inked a three-year contract with ESA (European Space Agency) valued at €22.4 ($26) million. The company is planning to develop a secure and user-centric platform named 'INVISON (International Virtual Satellite Operators Network).
Sources cite that ESA will co-fund this satellite communication service platform that will enable governments to procure, plan, monitor, and manage satellite communication services. The agency is supporting the platform as part of its Space Systems for Safety and Security (4S) Strategic Line, which is a novel component of the agency's program of ARTES (Advanced Research in Telecommunication Systems).
Under this program, the company will develop new and innovative government services and applications that can be easily accessed over the INVISON platform. Examples include an innovative Internet of Things (IoT) solution that will enable governments to track critical infrastructure and geohazard events in the United Kingdom and Norway.
Moreover, the company will also develop software applications for bandwidth optimization for crucial imagery as well as video delivery services over satellite and integration of novel government services from the company's future Highly Elliptical Orbit satellites over the Arctic region (GX10A & 10B) – a world's first.
Speaking on which, Nick Shave, Vice President for Strategic Programmes at Inmarsat said that in the face of current challenges, governments worldwide require more control, transparency, flexibility, and immediacy over the satellite services they purchase. The company's INVISON platform puts the government user in control of the services they depend on by enabling a comprehensive range of satellite communication services, brokered from numerous providers and operators, to be more secure and accessible, he states.
Mr. Shave added that this new system and service would accelerate innovation and efficiency throughout the complete satellite communication value chain, offering flexibility and value for money for government customers.
As per sources, Inmarsat will lead a consortium of U.K-based and Norwegian companies on the project including Global RadioData Communications, the Satellite Applications Catapult, SINTEF, MConnected, Avanti Communications, AnsuR, and Geonor with a more number of other industrial partners are expected join the consortium in due course.
Source credit- https://www.inmarsat.com/press-release/inmarsat-to-develop-innovative-satellite-communications-service-platform-for-global-government-customers-via-new-esa-contract/