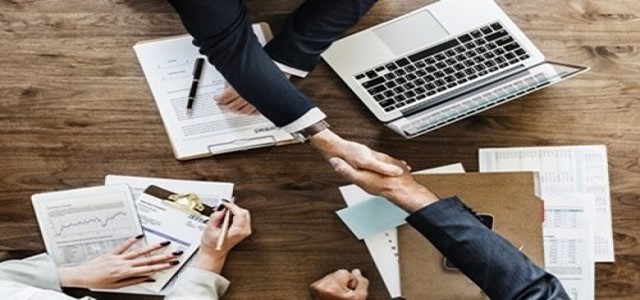 Innoveo, a technology provider, based in Zurich, Switzerland, has recently entered into a partnership with Sidani Innovate Management Services DMCC (SIMS), a business innovation and management consultancy, headquartered in Dubai.
If reports are to be believed, the strategic partnership has been initiated to accelerate the adoption of innovative technologies in the (re)insurance domain for a successful implementation of digitalization initiatives. The partnership aims to leverage Innoveo's proprietary no-code technology platform and SIMS's digitalization consulting & implementation services to better serve their (re)insurance clients.
Sources familiar with the matter cite, with Innoveo's flagship no-code platform - Innoveo Skye®, financial business and carriers can go live with their newly developed products in a matter of weeks.
Innoveo's Chief Executive Officer, Amir Ghaffar said that digital transformation is crucial to bring in a rapid change and growth in the Middle East. The company is thrilled to partner with SIMS, who are anticipated to play a key role in leading this transformation.
Whilst, SIMS's President, Walid Sidani said that the company is delighted to form a partnership with Innoveo, whom they recognize as a global leader in no-code digital platform space. The joint effort will empower clients to accelerate their digitization initiatives through the company's regional Fintech Hub presence in the UAE to assure a quick response and deployment.
He further mentioned that the first half of 2020 reformed the interaction of (re)insurance companies with internal customers and external stakeholders. (Re)Insurance companies cannot sustain on business plans depending on evolutionary investments in technology. They need to transform their client-facing apps & platforms and internal business processes, and this partnership will be a medium for their cost-effective technology solutions, Sidani said.
The primary focus of this agreement is to upscale their system infrastructure without the requirement for enormous and resource-intensive software coding.
Source: https://www.prnewswire.com/ae/news-releases/innoveo-and-sims-s-strategic-partnership-introduces-no-code-technology-to-accelerate-digitization-in-re-insurance-807500221.html