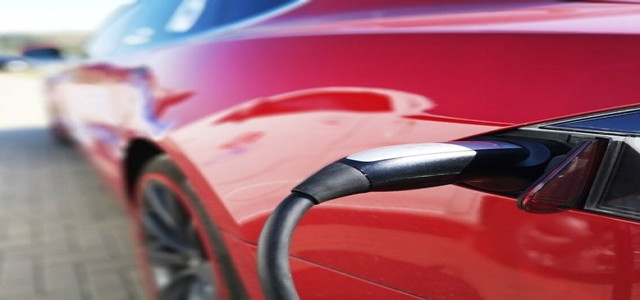 3DOM Inc., a Japanese battery start-up, has announced the launch of its B2B fleet service with the help of electric vehicles that would be supplied by China's Geely Holding Group, further helping companies reduce their carbon footprint.
For those unaware, Yokohama-based 3DOM Inc. was launched in 2014 and started to develop separators for batteries, to offer the carbon-neutral EV service by subscription model or lease so that users don't need to buy vehicles themselves.
3DOM claims to have identified a major problem suffered by corporates to reduce their carbon footprint known by investors and the public, thus Geely's low-cost EVs will act as a perfect solution to their problem.
On behalf of Geelys' vehicle mechanism, 3DOM exclaimed that electricity generated for the EV will be generated by wind power and other green sources with private and public partnerships with utilities. The cost of an EV on the lease would be equivalent to the cost of gasoline-powered vehicles.
The company also mentioned that the fleet service in total would comprise about 7,500 vehicles and various companies including delivery services and supermarket operators will vouch for its service.
A well-known Japanese delivery brand named Sagawa Express Co. has already ordered to replace all its 7,200 fuels generated commercial mini vehicles with EVs supplied to them by Guangxi Automobile Group this year. SBS Holdings also plans to start using electric trucks produced and supplied to them by Dongfeng Motor group.
Another major well-known company to start an EV fleet service is Toyota Motor Corp. which is planning to start its trial with convenience store operators for its fully electric vehicles. Even Mitsubishi Motors Corp. will provide EVs for postal transportation.
Given the global shift towards electrification and growing emphasis on reducing the carbon footprint, prominent companies such as PepsiCo, IKEA, FedEx, DHL, Frito-Lay, Heathrow Airport, Hawaii Department of Transportation, Duke Energy, and Amazon are also planning to deploy and use EV fleet services.
Source credits:
https://money.usnews.com/investing/news/articles/2022-04-06/japan-start-up-to-offer-fleet-service-using-chinas-geely-evs#:~:text=April%206%2C%202022%2C%20at%2011%3A37%20p.m.&text=TOKYO%20(Reuters)%20%2D%20A%20Japanese,companies%20reduce%20their%20carbon%20footprint