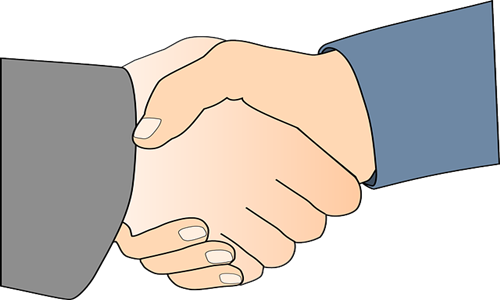 L&T Technology Services Limited has recently announced that it is teaming up with Qualcomm Technologies, Inc., the world's leading wireless technology innovator.
With the latest collaboration, the firm plans to offer end-to-end solutions for the global 5G Private Network Industry, leveraging the firm's core expertise in the Hi-Tech & Telecommunication domain.
Apparently, LTTS and Qualcomm Technologies will bring together the core capabilities in telecommunication solutions and services that will benefit the end customer in the warehousing/logistics and manufacturing sector.
Given the rising demand for a connected world, LTTS engineers are reportedly leveraging LTTS' chip-to-cloud expertise to offer the power of 5G and revolutionize the way global manufacturing and supply chain works.
Under this planned collaboration, Qualcomm Technologies will engage Networks RAN Automation technology for the management and automation of small cells along with pre-integrated PN solutions.
Meanwhile, LTTS will fast-track the end-to-end system design, integration, and implementation of use cases and offer engineering consulting and deployment services along with edge-to-cloud management and orchestration.
Following the parameters of the agreement, LTTS will build an engineering center of excellence in Santa Clara (California, US) with Qualcomm Technologies' assistance to expedite the implementation of 5G private wireless networks.
Speaking on the latest move, Abhishek Sinha, Chief Operating Officer and Board Member at L&T Technology Services stated that as per the rising demand for a connected world, LTTS is constantly utilizing its chip-to-cloud design expertise to understand the power of 5G and remodel the ideas of business.
Abhishek added that 5G is a groundbreaking technology and the firm is well positioned to suffice the demands of this fast-evolving connectivity space in collaboration with an industry leader like Qualcomm Technologies.
Qualcomm Technologies and LTTS now offer Industry 4.0 solutions for businesses by integrating their various ecosystem capabilities.
Qualcomm Technologies, one of the leaders in the industry in 5G at a global scale, is reportedly fast-tracking the 5G connection expansion. Its end-to-end domain expertise empowers the growth of the broader technology ecosystem encompassing 5G Private Network RAN, automation & management solution, devices, and partner initiatives.
Source credit - https://www.businesswire.com/news/home/20220929005457/en/LT-Technology-Services-Joins-Hands-with-Qualcomm-to-Provide-Solutions-for-the-Global-5G-Private-Network-Industry