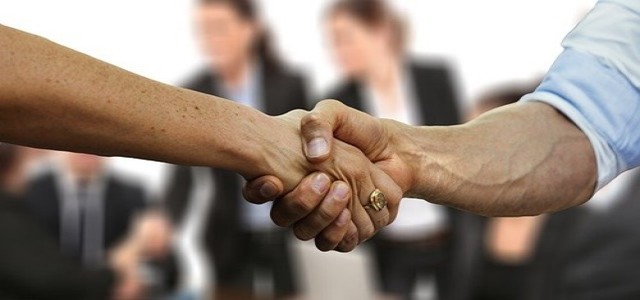 Lockheed Martin and Microsoft Corporation have reportedly collaborated to advance 5G.MIL® solutions to accelerate the development of reliable connections for US Department of Defence equipment spanning the air, land, sea, space, and cyber domains.
According to an agreement, both the companies are going to use Microsoft Azure as well as Microsoft's 5G services to test how to efficiently grow and manage 5G networking technology for JADO (Joint-All Domain Operations) defense applications for Lockheed Martin's Hybrid Base Station. For those unaware, JADO is a military-grade ruggedized multi-network gateway and cell tower in a box.
Dan Rice, Vice President of Lockheed Martin's 5G.MIL® Programs, was quoted saying that Microsoft's cloud computing and scaling experience complements Lockheed's goal of enabling secure communications and running essential mission applications at the edge.
Innovative business partnerships like this let the firm expedite and deploy revolutionary technologies that will best assist the clients in dealing with a rapidly-shifting threat scenario, Dan added.
It is to be noted that militaries nowadays face ever-evolving enemies with advanced capabilities aimed at denying, degrading, or infiltrating communications networks. Secure network management provides the resilience and reliability that 21st-century warfighters demand. Lockheed Martin Space's 5G test range situated in Colorado has demonstrated these upgraded communications capabilities.
Using Azure Arc, Azure Private 5G Core, and connectivity with Azure Government and Azure commercial cloud environments, they successfully demonstrated connectivity of three hybrid base stations, 5G and tactical radio (Link-16) interoperability, and real-time radio frequency (RF) analytics.
Tom Keane, Corporate Vice President of Mission Engineering, mentioned in a statement that the collaboration between both the firms is a step forward to address the nation's issues for a secure future.
Lockheed Martin already has a method to support the integration of 5G and military networks needed for DOD applications down to the tactical edge by leveraging Azure Private 5G Core's advanced capabilities, such as high performance on a tiny edge footprint, scalability, as well as security.
Source Credit:
https://news.lockheedmartin.com/2022-02-27-lockheed-martin-collaborates-microsoft-advance-5G-MIL-technologies-microsoft-azure