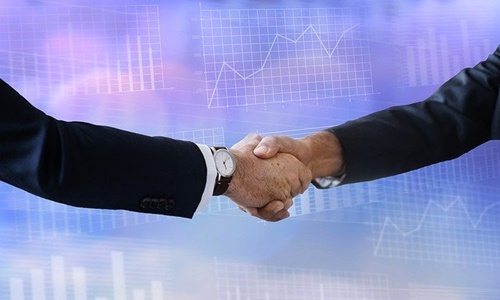 Logitech International's chief in command, Bracken Darrell reportedly still believes that the Swiss American company will be able to recoup the losses it suffered due to a decline in sales over the past few months.
It is worth noting that the conglomerate registered a loss of nearly 38% in the first quarter, as it struggled to keep up with the profits it generated a year earlier. This can be attributed to the growing tenacity of the dollar, which fueled inflation and subsequently a decline a consumer demand, the company claimed.
Elaborating on the same, Bracken Darrel added that despite the fall in demand, the need for a consumer to work and play will continue to propel the growth prospects of the company in due time.
The tech component maker enjoyed massive profitability throughout the pandemic as lockdown restrictions across the globe compelled citizens to remain indoors and adapt to work from a home model and engage in online games until the threat subsided.
However, this year is still expected to overthrow Logitech's profitability graph as the corporation is expecting to showcase a drop of 4-8% in the coming years through March 2023, a stark contrast from previous May's statistics of a 2-4% increase.
It is also anticipated to register a drop in operating profits which was between USD 875 million- USD 925 million in May 2021, to between USD 650 million and USD 750 million as per the current scenario.
Sales of Logitech International S.A. saw a 9% decline during the quarter that ended in June. Meanwhile, Non-GAAP net earnings suffered a loss of around USD 146 million registering a drop of 38% in the process.
Despite these setbacks, the conglomerate is expected to foresee an upward progression by the end of the year.
Source Credits –
https://money.usnews.com/investing/news/articles/2022-07-25/logitechs-quarterly-profit-slumps-38-as-pandemic-demand-wanes#:~:text=July%2025%2C%202022%2C%20at%209%3A15%20p.m.&text=(Reuters)%20%2D%20Logitech%20International%20reported,comparisons%20from%20a%20year%20earlier