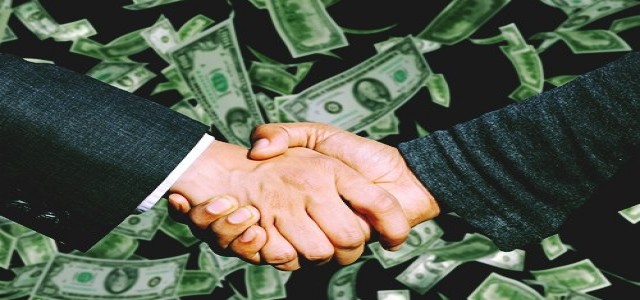 The New York-headquartered IBM Corp., with its global partner Larsen Toubro Infotech, an Indian global IT solutions & services company, are planning to extend their multi-year partnership, in a bid to enable companies to revolutionize the business by adopting open hybrid cloud.
Sources familiar with the development claim that as per the alliance, LTI will facilitate clients to migrate & modernize their business applications by using an open hybrid cloud platform based on Red Hat OpenShift developed by IBM.
Moreover, under the partnership, these companies plan to set up a center for excellence in Bangalore, India in 2021, which is speculated to offer a comprehensive package of cloud, artificial intelligence, integration, automation, and data solutions to promote innovations. Herein, IBM will also provide training and arrange development workshops for LTI employees to assist in IBM solution creation.
For the uninitiated, LTI has leveraged IBM's hybrid cloud capabilities, such as Cloud Pak for Automation, Cloud Pak for Data, and IBM Watson solutions offerings, to develop industry-ready solutions that will enable customers to update, automate, and secure their commercial applications and processes. These solutions are namely, Make-the-Shift for revamping legacy workloads, iMaximize with pre-built accelerators for modernizing business integration landscape, and iDigitalization for digitizing business processes and automating workflows.
President of Sales and member of Board of Directors at LTI, Sudhir Chaturvedi, was reported stating that as that company is a trusted choice for several known firms when it comes to digitization and technology modernization, LTI is strengthening its relationship with IBM in order to provide clients with a seamless experience of hybrid cloud environment with the best automation and integration features.
Meanwhile, Evaristus Mainsah, General Manager, IBM Hybrid Cloud & Edge Ecosystem, added with regards to the announcement that deep domain knowledge of LTI, in conjunction with Cloud Pak offerings and open hybrid cloud powered by Red Hat OpenShift offered by IBM will enable companies with expediting their digital transformation.
Source Credits –
https://www.prnewswire.com/news-releases/lti-e-ibm-expandiran-su-alianza-global-para-ayudar-a-las-organizaciones-a-acelerar-la-transformacion-digital-mediante-la-nube-hibrida-abierta-831181861.html