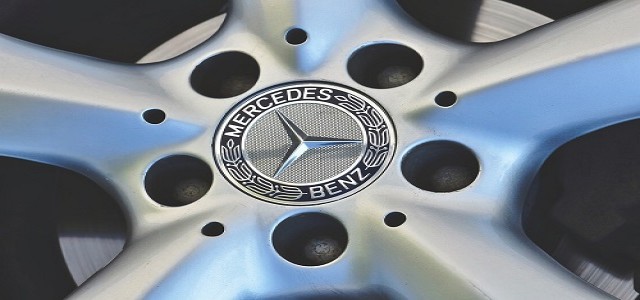 Daimler AG owned German automotive giant, Mercedes-Benz, has reportedly introduced the EQA, a new electric compact SUV to compete with market leader Tesla, Inc. as well as to meet its carbon targets in China and Europe.
The Mercedes-Benz EQA, one of the several electric offerings the company has planned to launch this year, will be available for purchase in Europe starting February 4th, 2021. The launch variant will have a driving range of 265 miles (426 kilometers), with a 310 miles model coming later, sources confirmed.
Industry experts claimed that the EV race has picked up pace in Europe since last year as automakers were forced to take a decisive stance to meet the EU's new C02 emission targets, with sales of fully electric and plug-in hybrid models increasing by 122% in the first three quarters of 2020.
Mercedes-Benz is now looking to strengthen its foothold in the EV industry, describing the EQA as an "urban entry model". In this context, Board member, Britta Seeger stated that the car will be available at attractive prices. She further claimed that the EQA to be a definition of sustainability, versatility, and freshness in the electric vehicle segment.
Sources familiar with the matter state that unlike Tesla's Model 3 or Volkswagen AG's ID.3, the EQA relies on technology from an existing combustion-engine car. Mercedes has apparently utilized its GLA crossover as a foundation for the EV to reduce upfront investments and time in building an electric hatchback completely from scratch. This move ultimately improved cost efficiency in production but reduced battery range.
Notably, Tesla, with its Model 3 currently dominates the industry and doesn't seem to be backing out from a fight as CEO Elon Musk has signaled the production of a hatchback for the European market at its factory near Berlin, which would further build up pressure on Mercedes and other domestic manufacturers.
Source Credits –
https://www.reuters.com/article/us-autos-daimler-electric/mercedes-unveils-electric-compact-suv-in-bid-to-outdo-tesla-idUSKBN29P19N