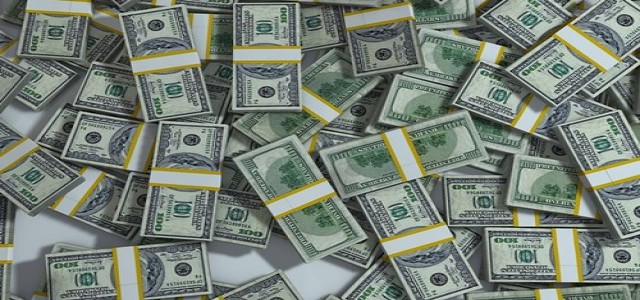 Morgan Stanley, a renowned US-based investment banking firm, reportedly announced the acquisition of E*TRADE Financial Corporation, a financial services company offering a platform to trade financial assets. The company would acquire E*TRADE through an all-stock transaction for about $13 billion.
The combination would substantially increase the breadth and scale of Wealth Management franchise of Morgan Stanley, and further positions the company to be a market leader in Wealth Management in all channels as well as wealth segments.
E*TRADE has more than 5.2 million client accounts along with more than $360 billion retail client assets, adding to the current 3 million client relationships of Morgan Stanley as well as its client assets of approximately $2.7 trillion.
Digital and direct-to-customer capabilities of E*TRADE combined with Morgan Stanley's advisor-driven, and full-service model would enable the business to have extraordinary service and product offerings to help the complete spectrum of wealth.
Chairman and CEO, Morgan Stanley, James Gorman stated that E*TRADE is an important development opportunity for the company's Wealth Management business and also a leap ahead in its Wealth Management strategy. This acquisition adds a new iconic brand in the direct-to-customer channel to the company's advisor-driven model, while also creating a Workplace Wealth provider for companies and employees.
Gorman further added that E*TRADE's innovation in technology, products, and its well-established brand name would help the company be the leading market player in all three channels: Workplace, Self-Directed, and Financial Advisory. In addition, this acquisition further continues the decade-long transition of the company towards a better balance sheet light market mix, focusing on more endurable sources of income.
Chief Executive Officer, E*TRADE, Mike Pizzi stated that after the establishment of the digital brokerage department approximately 40 years ago, the company has constantly disrupted the status quo and offered cutting-edge services and tools to traders, investors, as well as stock plan administrators.
Pizzi further added that by integrating into Morgan Stanley, the company would be able to take its combined offering to another level and provide a better, comprehensive suite of the wealth management capabilities.
Source credit: https://www.morganstanley.com/press-releases/morgan-stanley-to-acquire-e-trade