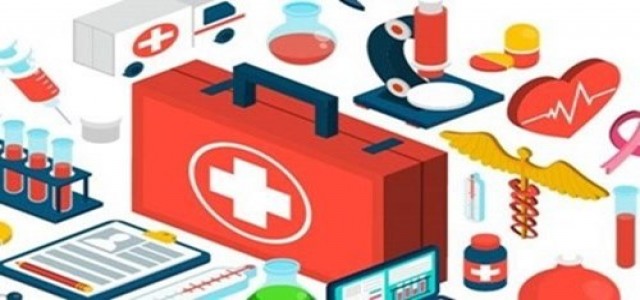 Motorola Solutions has announced to have been selected by Helsetjenestens Driftsorganisasjon for Nødnett HF (HDO HF) to offer the Norwegian Health Emergency Service with a new CRS (Command Central Control Room Solution).
Confirming the news, Lars Erik Tandsæther, CEO at HDO HF, mentioned that the new control room solution will offer better efficacy, scalability, and flexibility between mission-critical teams. He further added that such requirements have been in demand for the healthcare system and this solution will help enhance their capability to respond to emergency calls.
Considering the health-care sector, experts cite that a control room is a vital aspect when it comes to mission-critical operations. Teams are required to coordinate and be flexible to efficiently handle emergency health emergencies as and when they occur.
This is particularly evident from the ongoing COVID-19 pandemic, which continues to pressurize health systems, including medical communication centers. As a result, companies like HDO are consolidating their command centers into a single platform to maximize performance.
Michael Kaae, Regional VP Europe at Motorola Solutions, reportedly stated that their CommandCentral control room solution merges data, reorganizes incident management workflows, and gives more flexibility to emergency medical communication centers in Norway.
Motorola's advanced control room solution will assist the Norwegian Health Emergency Services in their critical work in all medical facilities and outpatient treatment centers. Staff, state health agencies, and emergency medical coordination centers would benefit from improved productivity and cooperation, sources claimed.
HDO HF will host Motorola's solution across their data centers, further allowing for simplicity in IT management, increased data capacity to fulfill mounting demand, and decreased costs by automating key tasks like reporting. The solution can also make it easier for emergency and larger healthcare agencies to work together.
For those unfamiliar, the CommandCentral software suite from Motorola Solutions is considered to be the most advanced, end-to-end mission-critical software framework in the public safety industry. All communications networks are merged into a single, online platform for emergency control rooms, with no constraints on the physical position of personnel and unrivaled organizational versatility and resilience.
Source Credit –
https://www.businesswire.com/news/home/20210302005158/en/Norwegian-Emergency-Health-Services-Gain-Nationwide-Collaboration-Through-Motorola-Solutions%E2%80%99-Unified-Control-Room-Solution