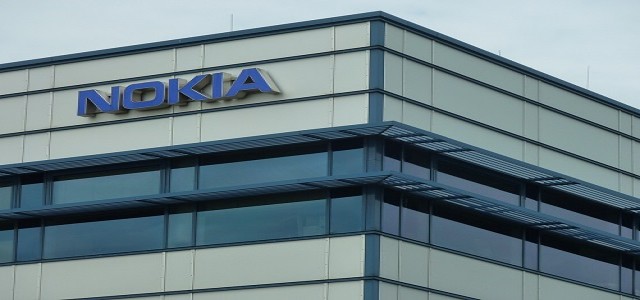 Finnish multinational telecommunications giant Nokia Corporation has recently made it to the headlines after entering into a joint venture agreement with IISc (Indian Institute of Science) to launch the Nokia CoE (Centre of excellence) for Networked Robotics.
Sources aware of the development stated that the new center of excellence is aimed at promoting advanced communication technologies, as well as inter-disciplinary study pertaining to robotics and AI solutions. This will allow Nokia to gain insights to various verticals such as industrial automation, agriculture, and emergency management.
The Nokia CoE facility at IISc will enable close interaction among all stakeholders of the ecosystem in order to facilitate the development of the use cases and exchange ideas, sources claimed. The center will also host conferences and organize hackathons for start-ups.
Additionally, the facility is developed with the intention to comply with government initiatives such as 'start-up India'. It will reportedly support cooperation and engagement between academia and industry ecosystem partners during research and development activities.
As per the agreement, the IISc community and its partners will gain access to the network robotics laboratory at Nokia CoE for advanced research projects such as developing next-gen networks and AI applications for resolving relevant social problems.
According to reliable sources, IISc will provide its researchers, cross-disciplinary faculty, and expertise in robotics systems, drones, and algorithms.
On the other hand, the Finnish telecommunication company will use Nokia Bell Labs' technical proficiency in robotic solutions and network controlling systems.
Director of IISc Professor G Rangarajan reportedly stated that the collaboration with Nokia will aid the institute's students in acquiring knowledge and will guide them to make significant contributions to the advancement of relevant 5G use cases. He further stated that this step will help IISc move closer towards developing technology-powered solutions.
The two organizations will collectively explore use cases including water conservation by using drones through remote agricultural management of orchards and prediction of disasters such as crop fires.
Source credits: https://www.nokia.com/about-us/news/releases/2020/08/04/nokia-to-set-up-robotics-lab-at-indian-institute-of-science-for-research-on-socially-relevant-use-cases-based-on-5g-and-emerging-technologies/