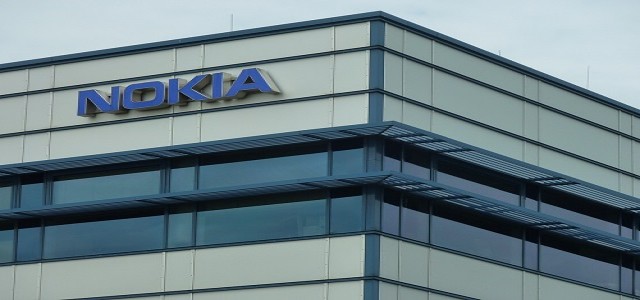 The aim is to develop Italy's regional digitalization process.
Under the pact, the move would consolidate Nokia's partnership with Open Fiber in the regional market.
With the need for high speed net and data connection prevailing in the region of Italy, in the midst of ongoing COVID-19 pandemic, internet service providers and other big companies have begun brainstorming into the possibilities of building a strong broadband connectivity so as to address to the massive requirement coming from the country.
One such regional biggie, Open Fiber- Italy's wholesale infrastructure operator, in association with leading Nokia, has recently announced unitedly supplying cutting edge optical transport technology for the expansion of fiber to the home ultrabroadband network across the nation. Nokia's inclusion would support Open Fiber's commitment to create a fully fiber optical UCC network to accommodate over more than 6,000 municipalities in all the Italian regions.
It has been claimed that the consortium would drive at the network enabling client speeds of up to 1 Gb per second, while supporting the objectives set by Italian Gigabit Society 2025 strategy.
Speaking on the matter, CEO of Open Fiber- Elisabetta Ripa stated that FTTH UBB infrastructure has by far stood as a key factor for escalating the digital transformation of the Italian economy, unlocking novel opportunities for the Italian digital cosmos, bolstering the production and fueling competitiveness in the overall market scenario. Further, the company has also set positive claims on selecting Nokia's optical network solutions and products to catalyze its FTTH infrastructure plan, establishing reliability, openness, and innovation to the market.
Meanwhile, Giuseppina Di Foggia, the Country Senior Office for Nokia in Italy commented that it was delighted to partner Open Fiber in expanding the company's ultra-broadband network for the Gigabit Society new era. Besides, this agreement stands to be an important move for Nokia Italia and its Optics Research and Development center in Vimercate.
As per credible sources, Nokia and SIAE Microelettronica joined hands to deliver the Network Functions Manager- Transport and 1830 Optical Network Extender solutions for the aggregation layer to Open Fiber's Access Network.
Source credit: https://www.nokia.com/about-us/news/releases/2020/09/08/nokia-and-open-fiber-to-accelerate-italian-ftth-ultra-broadband-adoption/