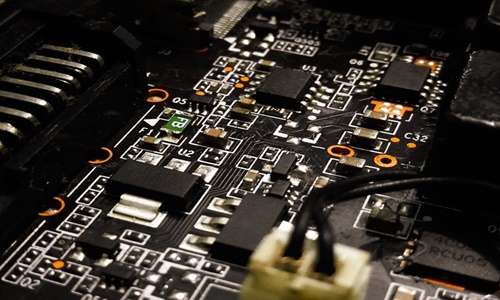 Chinese multinational automobile manufacturer, Nio has recently stated that the U.S. restrictions on selling Nvidia chips to China will not affect its business in any way.
Last week, the auto manufacturer revealed that the U.S. would require the chipmaker to retrieve a license for future export to China for several products in view of reducing the risk of their usage by the Chinese military.
William Li, founder, chairman and CEO of Nio, affirmed that this latest development will not impact Nio's business operations.
Li further stated that based on the firm's estimation, the computing power is adequate for autonomous driving technology development in the phases of the AI training for now, as it has worked closely with its partner Nvidia.
Apparently, the Nvidia Drive Orin chip has emerged as the core part of the assisted driving technology for Nio and other electric car firms located in China.
In a recent post, Nvidia also shared how Nio's new ES7 SUV has been rolled out with four such chips, constituting one that facilitates the car to learn from personal driver preferences.
As per reports, the new U.S. restrictions target Nvidia's H100 and A100 products, whose sales are said to be a part of the firm's more significant data center business. Essentially, the products are graphics processors which can be used for AI (artificial intelligence).
Li also stated that there are several firms in China with AI training chips, and Nio is evaluating opportunities to work with different companies.
It was also revealed that the U.S. restrictions would not at all pose any challenge to the long-term strategy of Nio.
On the other side, He Xiaopeng, Xpeng's Chairman, stated that the restrictions would impose some severe issues for the autonomous driving algorithm training on cloud computing platforms.
For the record, automaker Geely announced last week that the new restriction would not impact its business as opposed to autonomous driving start-ups Pony.ai and WeRide.
Source Credit - https://www.cnbc.com/2022/09/08/nio-says-nvidia-chip-restrictions-wont-hurt-them.html