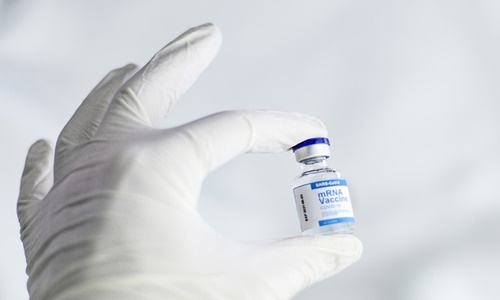 Pfizer Inc. and BioNTech SE reported that its COVID-19 vaccine is 73.2% effective among kids aged between 6 months to 4 years. The development comes two months after the vaccine was rolled out in the United States for this age group.
Moreover, the data showed that the vaccine shots generated an immunological response that was similar to that seen in older age groups.
The study that involved 10 symptomatic COVID-19 cases revealed that the vaccine had an 80.3% effectiveness rate. However, experts warned this was just preliminary data due to a low number of symptomatic cases.
Notably, the latest update involved 13 children who had COVID-19 and were studied seven days after receiving a third dose of the Pfizer-BioNTech Coronavirus vaccine, comparable to 21 cases among those who got a placebo. Most of the cases were caused by the Omicron BA.2 variant, which was highly prevalent in March and April of 2022 when the study was conducted.
Pfizer declared that pediatric trials for an Omicron-adapted vaccine will begin in the fall and that it would work with regulators to determine the data required for approval.
Pfizer and BioNTech also stated that they had filed an application seeking U.S. authorization for a bivalent vaccination targeting the BA.4/BA.5 subvariants of Omicron for children under the age of 12 as well as a booster dose for those 12 & above.
The recent data contains pre-clinical and manufacturing information for their bivalent COVID-19 vaccine that was modified for Omicron BA.4/BA.5 as well as data from research on their bivalent Omicron BA.1-adapted vaccine. Once the FDA grants an emergency use authorization (EUA), Pfizer-BioNTech will be prepared to ship dosages of the Omicron BA.4/BA.5-adapted bivalent boosters.
It is worth noting that Pfizer inked a new USD 3.2 billion worth contract with the U.S. government in June of this year, to provide 105 million doses, which also includes its Omicron-specific COVID-19 vaccines.
Source Credits:
https://www.business-standard.com/article/international/pfizer-s-covid-vaccine-73-2-effective-in-kids-under-5-shows-new-data-122082301085_1.html