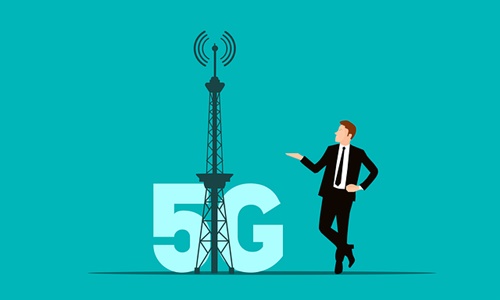 Reliable sources claimed that French multinational aerospace giant Thales Group, Ericsson, and Qualcomm Inc., have joined forces to develop a satellite driven 5G network to improve terrestrial connectivity.
The main motive of this innovation is to enable communication from any remote corner of the planet, thereby becoming a tough competitor to the expensive satellite phones and broadband services spearheaded by Elon Musk's Starlink.
Elaborating more on the venture, Hakan Djuphammar, head of Special Projects at Ericsson's technology arm, claimed that the companies would be conducting preliminary simulation tests on the ground before moving forward with tests in space.
The tests will be carried on the International Space Station alongside a few other satellites for the attempt to be termed as successful.
Notably, the space-based network would be designed to function as a backup option for terrestrial networks, in the event that a natural disaster occurs, to enable a continuum in communication, a feat that cannot be achieved by a traditional network provider.
Additionally, the Special Projects Head has asserted that the testing is likely to continue till 2023, to check the viability of the technology as well as its strength in connecting with phones.
It is worth mentioning that the satellites are designed to move very fast, changing the link swiftly, making it even more crucial for the tests to be orchestrated immaculately so that they can function efficiently without any mishaps.
The success of this venture would usher in a new chapter in terms of communication technology, wherein 5G smartphones of the future would be able to establish connections from any corner of the Earth, a task that is currently dominated by specific satellite phone systems with minimal data connectivity.
Moreover, such capabilities would not only boost the number of 5G subscribers but also improve the expanse of connectivity for various industry verticals such as transportation, healthcare, and energy.
Source Credits –
https://money.usnews.com/investing/news/articles/2022-07-11/tests-in-space-ericsson-qualcomm-thales-expand-5g-horizon