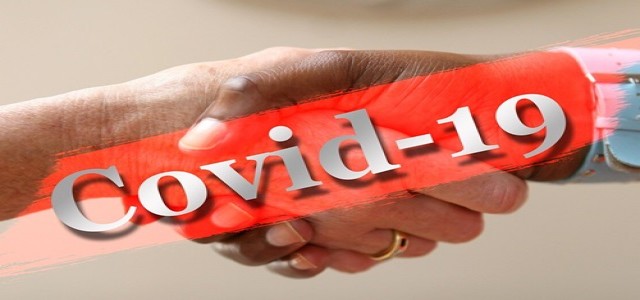 Vancouver-headquartered biotechnology organization, SaNOtize Research & Development Corp has announced the results of its Phase 2 trials of Nitric Oxide Nasal Spray, abbreviated as NONS, for the treatment of patients diagnosed with COVID-19.
For those uninitiated, NONS treatment is based on NO (nitric oxide), a natural nano molecule produced in the human body which exhibits anti-microbial properties and characteristics proven to have a direct effect on the Coronavirus. Moreover, the treatment is designed to kill the virus in the upper airways, barricading its incubation and entry into the lungs.
According to reliable sources, the phase 2 clinical trials indicated that SaNOtize's NONS is an effective and safe antiviral treatment that prevents the transmission of the coronavirus, shortens its course, and significantly reduces the severity of symptoms in individuals already diagnosed.
SaNOtize has issued a press release stating that the Phase 2 clinical trials found that early treatment of COVID-19 patients with NONS substantially reduced the levels of SARS-CoV-2 coronavirus, including in individuals experiencing high viral loads. Notably, NONS is the only treatment that has proven to reduce viral loads in humans.
If sources are to be believed, the preliminary data comes from a double-blind, placebo-controlled, randomized clinical trial round conducted on 79 confirmed cases of COVID-19. Furthermore, the trials recorded an average viral log of 1.362 in the first 24 hours, which is a decline of around 95%.
This was followed by a 99% drop of the viral load within 72 hours of the commencement of the test, sources confirmed.
Gilly Regev, Co-founder, and CEO of SaNOtize, was reported saying that the biotech company will now focus on efficiently administering the vaccine among the masses and will work towards bringing an end to the ongoing pandemic as well as preventing future outbreaks of relevant viruses.
SaNOtize is currently seeking Emergency Use Authorization from regulatory authorities in Canada and the United Kingdom.
Source credits –
https://www.businesswire.com/news/home/20210315005197/en/UK-Clinical-Trial-Confirms-SaNOtize%E2%80%99s-Breakthrough-Treatment-for-COVID-19