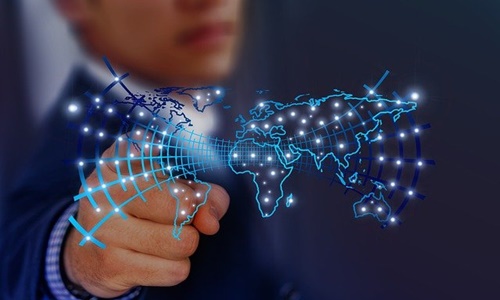 Sigmoid, a leading data solutions company helping firms in the U.S., U.K., and Europe, has reportedly raised $12 million, following a strong year of growth, in a new funding round.
According to sources, venture capital firm, Sequoia Capital India headed the Series B round, which included purchasing secondary shares.
Sources also report that the venture capital giant that announced $2.85 billion in funds earlier this year for Southeast Asia and India has also, to date, invested around $19.3 million in Sigmoid.
It plans to use this fresh funding to reinforce its offerings, widen delivery centers, build new capabilities, and amplify its sales.
For the unversed, Sigmoid, founded in 2013 by IIT alumni Rahul Kumar Singh, Lokesh Anand, and Mayur Rustagi, offers A.I. and analytics solutions to companies worldwide. Several firms operating in financial services and customer goods are some of the leading clients of Sigmoid.
Lokesh Anand, Co-Founder & CEO at Sigmoid, while expressing his views, mentioned that the firm has been operating for the last nine years, and its journey has been commendable; but, in the beginning, it took some time to discover the true solution-market fit.
Anand remarked that the firm is running on the right path and has found its pace by registering a revenue growth of almost 30 times since 2018, recording a 2 time increase in one year, while not providing any specific figures.
Sigmoid also refers to giants, like Infosys, Accenture, and Cognizant as its key competitors in the market. However, it believes that its unique mix of technology, process, and people will help it stand out and become a different entity.
Anand further notified that the firm focuses on data engineering products, therefore bringing engineering components into analytics has facilitated it to stand out and deliver the best to its customers.
Furthermore, Sigmoid currently employs 500 people, with intentions of doubling down within the next 12 to 18 months. Around 80% of the employees are from India, with the rest from the U.K., U.S., and Europe.
Source credit - https://techcrunch.com/2022/09/14/sigmoid-sequoia-capital-india-series-b-funding/