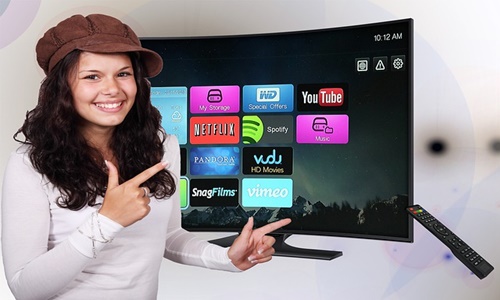 Music streaming major Spotify's monthly active users (MAU) has reached 433 million while the number of premium customers rose to 188 million in the second quarter. This compared to the 182 million and 422 million figures the Swedish tech giant announced last quarter and represents a y-o-y increase of 19% and 14%, respectively.
Spotify claimed that its MAU growth exceeded expectations and was the greatest it has ever experienced in a second quarter.
It is worth noting that the streaming giant has been facing some podcasting bottlenecks lately. Following the decision of co-hosts Alex Goldman and Emmanuel Dzotsi to quit production company Gimlet, one of its most popular podcasts, Reply All, aired its final episode on June 23.
The Obamas, who in 2019 inked a well-known podcasting partnership with Spotify, recently made the decision not to renew the agreement and would instead collaborate with rival podcasting platform Audible.
Major podcasting programs like The Joe Rogan Experience and more recent successes like Breaking Bread, Spotify is still a podcasting powerhouse, and the variety of podcasts accessible through its service keeps growing.
However, the business sees audiobooks as its next big area for expansion. Audiobooks are "a tremendous opportunity" for Spotify, according to CEO Daniel Ek, who acquired audiobook site Findaway last year.
Despite prioritizing subscriber growth over quarterly earnings, Spotify lost USD 127 million this quarter, sticking to the current average revenue per user of USD 4.60. On a positive note, its Ad-supported revenue surged by 31%, reaching an all-time high of 13% of total income, while subscription revenue grew by 22% to USD 2.5 billion.
The company mentioned that, while they continue to keep an eye on the hazy macroeconomic scenario, the Swedish music streaming platform is quite happy with the business's durability, especially its strength with growing MAUs and subscribers.
Source Credits:
https://www.theverge.com/2022/7/27/23280283/spotify-q2-2022-earnings-podcasting-audiobooks