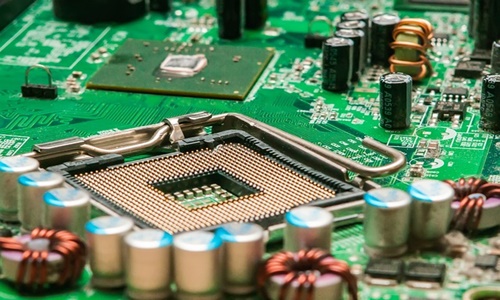 Imagimob, a leader in real-time artificial intelligence technology, has recently announced a partnership with Syntiant Corp, a well-known AI chip company, to deploy its tinyML platform with the latter's ultra-low-power Neural Decision Processor™, NDP120.
With this integration, developers can use the Imagimob platform to build deep learning (DL) production-ready tinyML applications as well as deploy and optimize the ML models by leveraging the NDP120 with a simple button click.
For the unversed, this joint Imagimob-Syntiant solution assists in several applications, like anomaly detection, keyword spotting, sound event detection, fall detection, gesture detection and many other use cases.
Speaking on the latest move, Anders Hardebring, CEO and co-founder at Imagimob, claimed that this collaboration with Syntiant will offer enhanced value to the customers by empowering them to build and install powerful production-ready DL models quickly on the Syntiant NDP120.
Anders further stated that the firm is witnessing high market demand in sound fall detection, event detection, and anomaly detection.
Kurt Busch, CEO of Syntiant, added that the pairing of the Imagimob platform with NDP120 will empower developers to deploy deep learning models easily and quickly.
According to studies, almost 35 million falls across the U.S. alone need medical attention; hence, the combination will offer a significant prospect for applications across both consumer and industrial use cases.
Apparently, the Imagimob platform comes with a built-in fall recognition starter project containing annotated dataset with metadata (video) and a pre-trained ML model. It also uses IMU data to detect in-person falls from a belt-mounted device.
Any developer can deploy the fall detection model, as it can be improved by accumulating more data.
For the unversed, the NDP120, which was awarded as the best product of the year by the tinyML Foundation, brings highly accurate always-on voice as well as neural sensor processing to all types of consumer and industrial products.
It is packaged with the Syntiant Core 2TM, the company's second generation, highly adaptable deep neural network, to support Hey Google and Ok Google hotwords at less than 280uW and can run many programs simultaneously at less than 1mW.
Source credit - https://www.globenewswire.com/news-release/2022/10/10/2530758/0/en/Imagimob-and-Syntiant-to-Accelerate-Development-of-Production-ready-tinyML-Applications.html