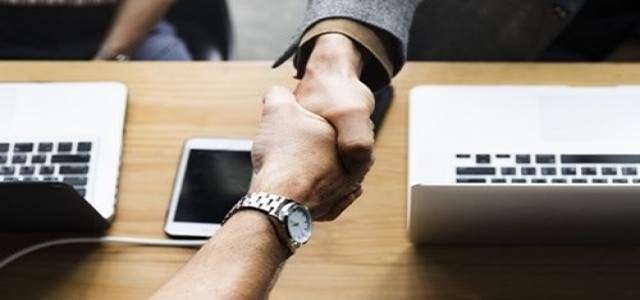 Tencent Music Entertainment Group (TME), a renowned Chinese music streaming services provider, has reportedly teamed up with the Royal Norwegian Embassy in Beijing to introduce an innovative, classic, and cross-border music album to the Chinese audiences.
Called the Norwegian Special: Northern Lights, the apparent album consist of various music works from popular Norwegian musician Bjørn Eidsvåg, which are remade by Chinese musicians such as Zhao Zhao, Yan Zehuan, Su Yunying, and Liu Fengyao among others. The new album is currently available on TME's platforms including Kuwo Music, Kugou Music, and QQ Music.
Minister Counsellor and Deputy Head of the Mission of Norwegian Embassy Tom Knappskog was reported saying that the agency is looking forward to witnessing its regional music being interpreted and performed by well-known Chinese musicians. The two countries have a long history of cooperation, and the recent development will allow Norwegian music to reach international markets, Knappskog added.
General Manager of Tencent Music Wang Lei mentioned that the company will use this collaborative model to introduce high-quality worldwide music works to its Chinese audiences while allowing the regional musicians to present their music on a larger stage.
It is not the first cross-border collaborative music album to be produced by Tencent. The company had previously teamed up with Danish music artist Sebastian in 2019 to produce its first trans-border album called the Nordic Echo: China Hears Sebastian.
Notably, Tencent Musician has been focusing on original music content creation as well as a promotion since 2017, combining indie musicians to a broader audience base across overseas as well as domestic markets.
About Tencent Music Entertainment
Tencent Music Entertainment Group is a prominent online music entertainment service provider that operates renowned music apps such as WeSing, Kuwo Music, Kugou Music, and QQ Music. Headquartered in Shenzhen, TME's platform also consists of various music-centric live streaming as well as online karaoke services for its Chinese audiences.
Source Credits –
https://www.prnewswire.com/news-releases/tencent-music-partners-with-norwegian-embassy-in-china-on-collaborative-music-album-301196525.html