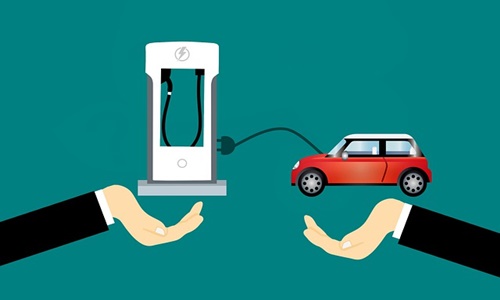 Tesla Inc. has reportedly made contracts worth USD 5 billion with Indonesian nickel manufacturing companies to buy materials for its batteries. For a while now, Indonesia has been trying to get Tesla to invest in setting up a sturdy manufacturing facility in the country to leverage its massive nickel reserves.
Coordinating Minister for Maritime and Investment Affairs Luhut Pandjaitan has claimed that negotiations with the US carmaker are still underway. However, the company has managed to invest a sizable sum in two promising products of the country.
Incidentally, Tesla has successfully inked a five-year contract with nickel processing corporations based in Morowali of Sulawesi Island. These nickel elements will be utilized in the company's lithium batteries.
It is worth noting that Indonesia is currently aiming to strengthen its home production capacity for developing robust electric vehicles and corresponding batteries while limiting exports of nickel ore to ensure the availability of adequate resources for investors.
This decision has further encouraged substantial investments in the nation from notable Chinese steel moguls, and South Korean companies like EV battery maker LG Energy Solution Ltd. and auto giant Hyundai Motor Company.
As a part of this deal, a syndicate of mega-companies spearheaded by LG Energy Solutions Ltd. announced plans to invest USD 9 billion, which would entail everything from refining nickel to producing batteries in the country.
Similarly, LG's Chinese rival and one of Tesla's suppliers, Amperex Technology Limited confirmed an investment of USD 9 billion in April. However, a major chunk of these investments has already been utilized in the manufacturing process of crude metals such as ferronickel and nickel pig iron.
From a macroeconomic standpoint, the Indonesian government plans to levy export tax on these metals, to magnify the flow of revenue and subsequently boost domestic production of higher-value products.
Additional sources have indicated that Indonesian President Joko Widodo has already met Tesla Founder Elon Musk, to cement this association given the vast potential of the country.
Source Credits –
https://www.channelnewsasia.com/business/indonesia-says-tesla-strikes-us5-billion-deal-buy-nickel-products-media-2866586#:~:text=JAKARTA%3A%20US%20carmaker%20Tesla%20has,cabinet%20minister%20told%20CNBC%20Indonesia