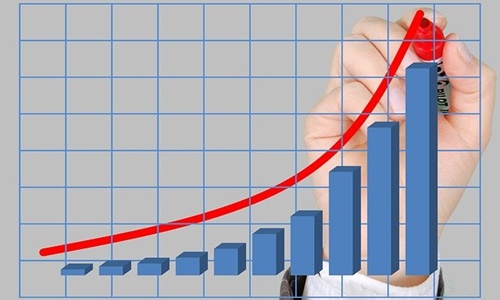 American food major Tyson Foods Inc. has reportedly improved its full-year sales outlook after witnessing better-than-expected earnings and revenue in the last quarter. The company raised its full-year sales to around USD 54 billion, above the average estimate of USD 51.79 billion.
It is worth noting that the White House and Congress are investigating the surge in prices of meat, while the Biden administration is pushing to increase the competition in the meat sector.
Tyson Foods, the biggest meat company in the United States, has claimed that it had to raise prices to offset higher costs for raw materials and labor. The company's costs for grains and cattle have risen by 20% and 23% respectively over the past year.
This hike in grain prices has also increased the company's quarterly feed bill in the chicken business by USD 100 million from the previous year. Tyson's sales during the third quarter rose to USD 13.12 billion, which was above the average estimate of USD 12.85 billion, while the adjusted earnings per share increased to USD 2.29.
Food prices globally hit a record high in March as the conflict in Ukraine disrupted supplies of grains used for animal feed. According to Tyson's CEO, the company sales remain strong although consumers are buying less expensive cuts of meat.
Even the New York's Attorney General has issued a subpoena to Tyson Foods on April 21st for information about its sales and production costs. It is worth noting that the average price of beef in Tyson's third quarter rose 23.8% from last year.
The company's supply chain is more rigid than expected, which is why it has raised prices, the CEO confirmed. Tyson's stock price rose after the company disclosed its earnings report recently.
Source Credit –
https://money.usnews.com/investing/news/articles/2022-05-09/tyson-foods-raises-annual-sales-forecast-on-higher-prices