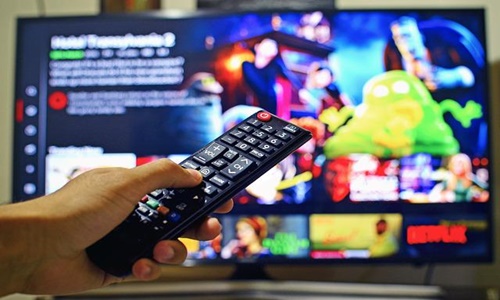 American media mogul Nexstar Media Group Inc. has become a majority owner of commercial broadcasting company The CW Television Network, as per the latest reports.
Nexstar is expected to own nearly 75% of the CW network, which was previously known to be a 50-50 joint venture between Paramount Global and Warner Bros. Discovery Inc. Each of these companies is likely to retain about a 12.5% stake, following the acquisition.
The motive behind this move is to ensure damage control for the TV broadcasting corporation which has been witnessing operational losses over the past few years. Nexstar is anticipated to deal with these losses in due time.
For the uninitiated, CW Network acted as a launch pad for several shows that were produced by the production companies owned by its parent organizations since its inception. Many of these shows which failed to generate substantial viewership on broadcast TV, attained cult status on streaming platforms like Netflix, where the young generation enjoyed them.
For instance, the first few episodes of CW's high school football TV show "All-American" drew in a viewership of less than 1 million on TV, whereas previous seasons of the series became some of the most-watched episodes on Netflix.
However, these streaming deals quickly attained fruition in 2019, as their parent companies were looking forward to expanding on their streaming services.
Elaborating on this development, the Chief Financial Officer for Nexstar Lee Ann Gliha claimed that the company remains hopeful for expanding the profits of CW by a significant margin through 2025 by focusing on channelizing shows for audiences.
The media giant will reportedly invest a low nine-figure amount to bring its plan of turning over CW's fate in the coming three years. Despite this, viewers will not be able to see any drastic changes at present, because CW has already sold a pipeline of programming shows to advertisers for 2022-23.
Source Credits –
https://www.latimes.com/entertainment-arts/business/story/2022-08-15/tv-station-owner-nexstar-acquires-a-controlling-stake-in-cw-network