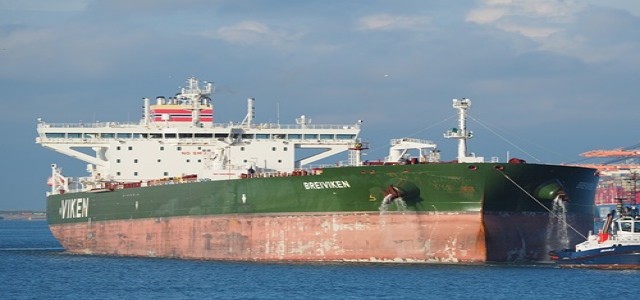 According to US Secretary of State Antony Blinken, the U.S, and its European allies have considered banning Russian oil imports given the ongoing Ukraine invasion, while the White House is in discussion with Congressional committees about their ban.
It is to be noted that Europe relies heavily on Russia for crude oil and natural gas, however, in the last 24 hours, it has become more open to blocking Russian products, cited credible sources.
Nancy Pelosi, the Speaker of the U.S. House of Representatives, said in a letter that the chamber is "exploring" legislation to ban Russian oil imports and that Congress plans to pass USD 10 billion in aid for Ukraine this week as a response to Moscow's military takeover of its neighbor.
According to sources, the White House is also discussing a potential ban with the Senate Finance Committee and the House Ways and Means Committee. Nonetheless, Blinken emphasized the importance of providing a stable oil supply around the world.
On Thursday, a bipartisan group of senators filed legislation prohibiting the import of Russian oil into the United States. The bill is being rushed through Congress, and it may end up initiating more sanctions against Russia
Following Russia's invasion of Ukraine, the U.S. enforced restrictions on technology exports to Russian refineries as well as the Nord Stream 2 gas project, which was never completed. As the Biden administration considers the effects on global oil markets and U.S. energy prices, it has so far refrained from attacking Russia's oil and gas exports.
According to the Energy Information Administration, the U.S. has obtained more than 20.4 million barrels of crude and refined products per month on average from Russia in 2021, accounting for nearly 8% of total liquid fuel imports.
Oil prices have risen dramatically in the last week because of sanctions imposed by the US and its allies on Russia as rebuke Ukraine's invasion.
Source Credits –
https://auto.economictimes.indiatimes.com/news/oil-and-lubes/u-s-european-allies-discuss-banning-imports-of-russian-oil/90044999