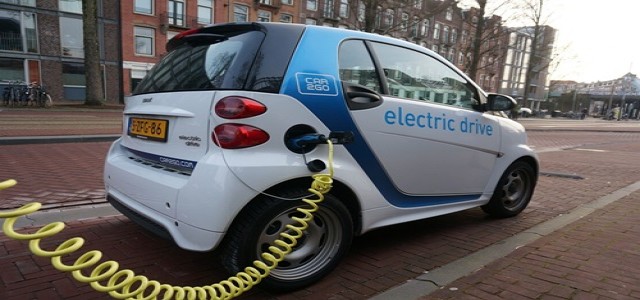 A coterie of 29 U.S. House Democrats is reportedly asking congressional leaders to allocate an additional USD 160 billion in funding for electric vehicles as a part of the USD 3.5 trillion budget.
Presently, a bipartisan USD 1 trillion infrastructure package lays USD 7.5 billion for EV charging stations and other EV-sector-centric expenditure projected to range from USD 2.5 billion to USD 5.5 billion.
U.S. President Joe Biden had called for total spending of USD 174 billion on electric vehicles in March this year, which included USD 15 billion to set up 500,000 EV charging stations and USD 100 billion in customer incentives.
A letter addressed to Senate Democratic Leader Chuck Schumer, and House Speaker Nancy Pelosi stated that Congress should set aside a total of at least USD 174 billion for EV funding including federal EV procurement requirements, EV charging infrastructure funding, light-duty consumer incentives, EV manufacturing incentives, and incentives to electrify heavy-duty commercial fleets.
The Democrats also require no less than 40% of the total investment amount to go to disadvantaged communities, sources claimed.
Congresswoman Doris Matsui, who led the letter, referenced a recent report given by a U.N. climate panel that found that global warming is at the edge of spiraling out of control.
Matsui stated that investments in the EV sector are pivotal to meeting challenges associated with the impending climate crisis, and bold steps must be taken to ensure a better future.
The move towards vehicle electrification will have far-reaching effects, allowing clean air for citizens, and creating resilient and healthy communities, she added.
Notably, a different group of Democratic lawmakers had also demanded USD 85 billion to be allocated to electric vehicle charging efforts on Tuesday.
In related news, U.S. house democrats saw a big win in the long-running fight over access to Trump's tax statements, after a federal judge in Washington, DC ruled that the tax records could be accessed via a subpoena to his accounting firm Mazars USA.
Source Credits –
https://energy.economictimes.indiatimes.com/news/power/u-s-house-democrats-seek-at-least-160-billion-in-new-ev-funding/85260651