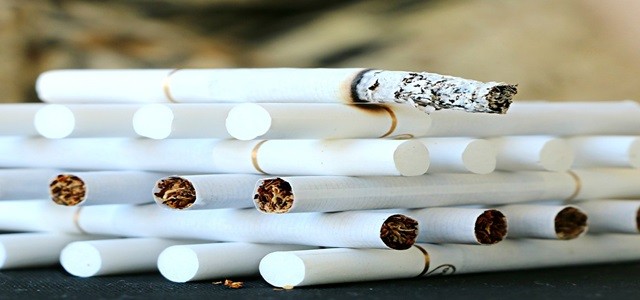 US FDA is planning to prohibit fruity e-cigarette pod flavors
The US FDA (Food and Drug Administration) is reportedly planning to prohibit the use of all the flavors of pod-based e-cigarette except tobacco and menthol. The move comes merely a while after the organization increased the age restriction for vaping and some other tobacco products to 21.
According to credible sources, the FDA's plans regarding the ban over fruity pods might be declared as soon as Friday. Apparently, this ban would be inclusive of mint cartridges used in e-cigarettes. However, it has been stated that the ban would not further extend to fruity or any other flavor for tank vaping systems.
When asked about the administration's plan to tackle the growing usage of vape by youth and rising health concerns due to these products, President Donald Trump indirectly stated that these flavor bans would not be permanent.
Trump stated that the agency would be taking off specific flavors for a certain period. The government, through this move, aims to protect families, children as well as the overall industry, he says, adding that hopefully, if everything goes well, these flavors would very quickly come back into the industry.
Trump further added that he thinks those flavors that are expected to be banned from the industry would be permitted again after an exhaustive examination.
The ban over fruity flavors comes in the wake of health regulators struggling with tackling a massive increase in the percentage of young people using vape products. In fact, the agency announced recently that an amendment to the Federal Food, Drug, and Cosmetic Act to increase the minimum age to buy tobacco's product from 18 to 21 was authorized.
In anticipation of this flavor ban, Juul, the highly popular product used by teens and kids because of its USB-style design and its fruity flavors available earlier — removed all of its non-tobacco and non-menthol flavors from sale earlier in 2019.
Source credit: https://gizmodo.com/fda-is-reportedly-preparing-to-ban-fruity-e-cigarette-p-1840761898