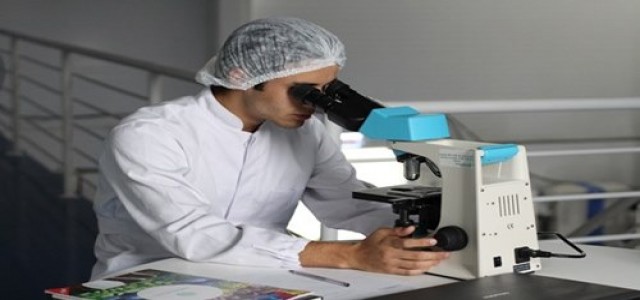 U.S.-based radiotherapy technology company, Varian Medical Systems has made it to the headlines for reportedly receiving an IDE (Investigational Device Exemption) from the U.S. Food & Drug Administration.
For the uninitiated, FLASH therapy is an innovative radiation treatment that involves ultra-high dose rates of radiotherapy. The study, named FAST-01, will conduct the investigation using Varian's ProBeam particle accelerator which is apparently modified with a specialized module with FLASH capabilities.
If reports are to be believed, the trial will involve over 10 patients with bone metastases and evaluate parameters such as side-effects, efficacy of the treatment and clinical workflow feasibility. In fact, preclinical trials conducted by Varian suggested that the new technology is significantly faster and causes lesser tissue damage as compared to conventional radiotherapy.
It is to be noted that Varian has supported the FlashForward Cosortium, a 20-member group of institutions from across the globe, that includes experts in translational sciences, radiation oncology and medical physics.
Speaking of the trials, President of Proton Therapy Solutions and Chief Growth Officer at Varian, Kolleen Kennedy, was reported saying that the company's advancement in FLASH therapy is a testament to their investments and efforts towards improving cancer treatment.
Dr. Deepak Khuntia, Chief Medical Officer and Senior VP of Varian mentioned in a comment that the investigation is vital proof of concept, particularly in deep-seated as well as superficial tumors. It will impart a thorough understanding regarding the operations of FLASH therapy , he added.
Sources close to the matter claim that the patient enrollment in the FAST-01 Feasibility Study is expected to commence by the end of the year 2020.
About Varian Medical Systems
California-headquartered Varian Medical Systems is a radiation oncology treatments and software company and focuses on developing innovative cancer care technologies and solutions.
With over 10,000 employees across 70 locations, the company harnesses advanced technologies such as machine learning, AI (artificial intelligence) and data analytics in order to enhance cancer treatment.
Source credits: https://www.prnewswire.com/news-releases/varian-receives-investigational-device-exemption-ide-and-prepares-for-first-ever-clinical-trial-of-flash-therapy-301149339.html